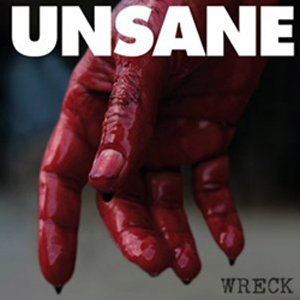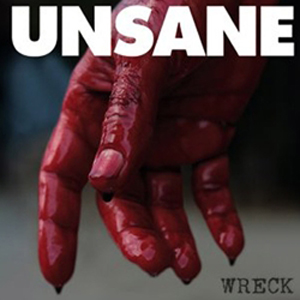 Unsane are the ultimate survivors of the New York City music scene that lived fast and died young. Their loud, noisy squalls were indicative of a certain time and place when the city was dirtier and more dangerous, reflecting the rage, despair, desolation, and alienation of life in the big city. The band has been touched by death and near-death, but through it all they've kept going playing their loud, abrasive rock for all who would listen.
Wreck, which is being released nearly a quarter-century after the band got their start, is an unmitigated return to form. It seethes and rages with a certain anger and frustration that makes bands half their age look weak in comparison. In fact, time has not dulled these guys vision one bit, it's only made it stronger. It has also opened up the band to experiment a little within their framework in a way that doesn't dilute their power, but rather adds to it.
Take, for instance, the song "Stuck". It starts off quiet with bluesy licks before building to a violent chorus. It mines the whole quiet/loud dynamic to great effect. On "No Chance," you can hear a harmonica skronking along with the guitars, and "Pigeon" is some of the catchiest pieces of noise you are likely to hear all year. They also do a terrific cover of Flipper's "Ha Ha Ha," giving this quintessentially California-sounding band a tough New York City makeover. In a way, this song is a tipping of their Yankees caps to a band that helped paved the way for all the noise rock and noisecore that followed in its wake. These slight tweaks, along with a bunch of tunes that hew closer to the band's aesthetic, make this one great listen and marks Unsane as a legacy band that can still deliver the recorded goods.
There has been a resurgence of the type of dirty noise punk that the band helped pioneer years ago, and it's really cool to see one of the orginators still around to show the kids how it's done.
(Alternative Tentacles Records, PO Box 419092, San Francisco, CA 94141-9092)