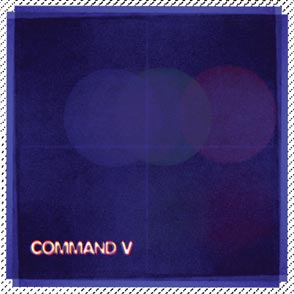 Music is a fickle beast. One decade you're an innovator, and the next you sound dated. This is precisely the problem Command V faces.
The trio made up of ex-members of early 1980s New York City underground luminaries Bush Tetras and Eight Eyed Spy have a synth- and percussion-heavy vibe that creates a completely hypnotic feel. But the whole album feels like a cross-up between the funk of Blue Lines-era Massive Attack and the electro-rock of Bauhaus. In other words, it sounds like an effort to jump back on a train that influenced everything from Sonic Youth, to She Wants Revenge, to Pulp.
There are some truly enjoyable moments on this album, with "Lost on Me" being an awesome track. However, there are also moments where the experimental rock elements of the album go off the rails, with "Strange Little Girl" being a particularly wretched assault on the ears. Inexplicably, the very next track "Are We There Yet?" crowns the album with a stunning piece of mind-melding and genre-bending sounds.
But overall — with the lone exception of "Are We There Yet?" — there is nothing that sticks out as being fresh anymore. Every song on here could easily have been part of the soundtrack for The Matrix. While this isn't necessarily a problem, it does not make this album anything more than a footnote in the long development of New York City rock.
(Mush Records, no address provided)