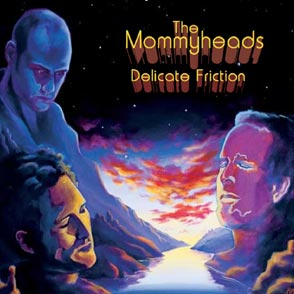 The Mommyheads Delicate Friction is a turn toward more progressive and experimental material. The pop anthems of former years have been replaced by jazz and R&B influences, giving the band a more indie and mellow atmosphere.
The lyrics are conventional tales of love lost, of longing, hope, and thoughts of all that could be. They are paired with clean lines and simple melodies. "The Saddest Place On Earth" is a melancholy ballad, and "Just Give Me A Reason" is a desperate cry to keep things from ending. There are bursts of psychedelic rock, Paul and Simon-esque musings, and deep introspection.
Delicate Friction won't blow you away, but it will definitely be something pleasant to listen to, and if you were a fan of The Mommyheads in the past, you'll be a fan now. The Mommyheads retain a good deal of their original sound with a modern twist.
(Dromedary Records, no address provided)