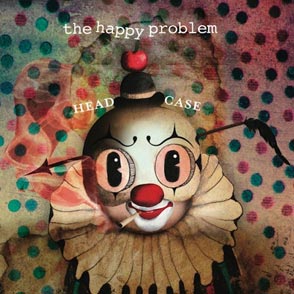 Problems are rarely "happy," but in this case it's a surefire exception. This album from the New York City-based band fronted by former folk singer Samantha Shaber shows few signs of her former genre and instead concentrates on turning the volume right up loud.
With most of the tracks taking a indie-punk approach, this is an album that is brilliantly diverse. There are are Gogol Bordello-esque touches on lead single "Matador," and if the lyrics sometimes seem to take on a life of their own it's because they are incredibly well-written and delivered, perhaps unusually well for music of this genre.
Other highlights among many include the folk-inspired "Seaweed," the understated but perfectly cool "Coldfish," and "Lost," with a pulsating chorus worthy of repeated listen. There are also some unexpected covers of Madonna's "Material Girl" and "Downtown," which arguably work better than the original.
Aside from the properly executed covers, it's the originals that stand out here, and that is just one reason why this album excites like few albums do on the first listen.
(Brown Chair Records, no address provided)