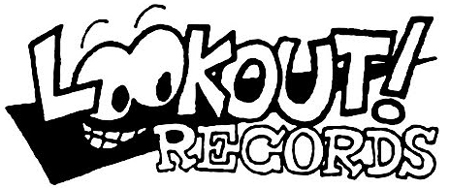 East Bay punk label Lookout Records has officially closed its doors. The label, founded in 1987 by Larry Livermore and David Hayes, ceased issuing new records in 2006, but had kept its back catalogue in print through 2011.
According to label alumnus Ted Leo (via AP):
"I've been getting a lot of Twitter questions about why a bunch of my records have disappeared from all the digital services…It's because our beloved Lookout Records, which ceased releasing new material in 2006, but carried on keeping the catalog in print until this past December, has, sadly, shuttered it's [sic] doors for good. A better eulogy should be forthcoming, but just to answer these questions, this means that these records have reverted to my complete ownership, which is kind of cool in some ways, I guess, except that it also means I have to basically run my own label for them now unless I wind up licensing them to someone else in the future."
Among many other, Lookout issued releases by Avail, Operation Ivy, and Green Day, the latter of whom rescinded their masters for 1990's 39/Smooth and 1992's Kerplunk from the label, citing unpaid royalties.
Founders Hayes and Livermore left the label in 1989 and 1997, respectively.