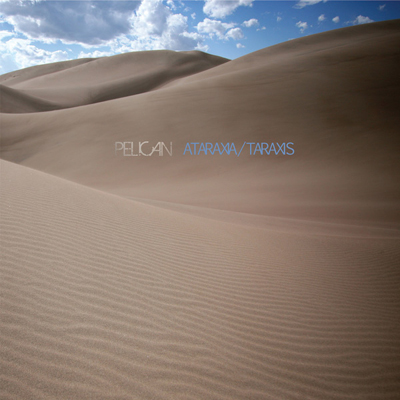 Instrumental post-rock outfit Pelican have announced the long awaited follow-up to their 2009 full-length, What We All Come To Need: a new four-song EP entitled Ataraxia/Taraxis, to be released via Southern Lord on April 10th.
All four of the band members now reside in separate cities. According to the press release, "the EP represents a new chapter in the band's evolution, with a reenergized focus on composition and the utilization of the recording studio as a creative tool in the songwriting process."
The EP was recorded in four different recording studios, including stints with engineers Sanford Parker and Aaron Harris (ISIS). Pelican is supporting the release with a two-week run of dates in Europe, including spots at Roadburn and Dunk! Festivals.
Full tour dates and the EP tracklisting are below. Click here to read an interview with guitarist Laurent Schroeder-Lebec.
Ataraxia/Taraxis Tracklist
1. Ataraxia
2. Lathe Biosas
3. Parasite Colony
4. Taraxis
Pelican on Tour
4/6 Zottegem, BE @ Dunk! Festival
4/7 London, UK @ The Garage (w/ Chelsea Wolfe)
4/8 Birmingham, UK @ Vudu Club (w/ Chelsea Wolfe)
4/9 Leeds, UK @ Brudenell Social Club
4/10 Glasgow, UK @ Stereo
4/11 Manchester, UK @ The Ruby Lounge
4/12 Brighton, UK @ The Haunt
4/13 Bristol, UK @ The Cooler
4/14 Tilburg, NL @ Roadburn Festival
4/15 Paris, FR @ La Maronquinerie
4/16 Karlsruhe, DE @ Jubez (w/ Tombs)
4/17 Dudingen, CH @ Bad Bonn
4/18 Milan, IT @ Magnolia
4/19 Munich, DE @ Feierwerk (w/ Tombs)
4/20 Berlin, DE @ Cassiopeia (w/ Tombs)
4/21 Helsinki, FI @ Nosturi