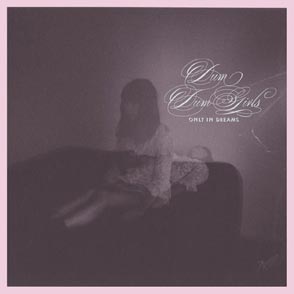 It's only been 18 months since Dum Dum Girls released their debut album, I Will Be, but the group sounds like it's aged years in that short time. It would've been easy for them to churn out another collection of lo-fi retro girl rock, coasting along with comparisons to Vivian Girls and Best Coast. But it would've gotten old fast.
Fortunately, Only in Dreams is full of changes. The surf guitars, clap-along rhythms and girl-group harmonies are held over from the first album, but aren't the main focus. Instead, the group moved about two decades forward, sounding like a version of The Pretenders if Chrissie Hynde were from California, not Akron. You can even hear influences from groups like The Smiths and The Stone Roses.
Producers Richard Gottehrer and The Ravonettes' Sune Rose Wagner ditch the lo-fi for an incredibly clean sound. The bright production shifts lead singer Dee Dee from the muffled garage vocals of I Will Be to a true lead singer — more Blondie than Bethany Cosentino.
The album is definitely a huge step forward. While Dum Dum Girls may still bear the weight of their influences, Only in Dreams is an effort to step out from under them.
(Sub Pop Records, 2013 Fourth Avenue, Third Floor, Seattle, WA 98121)