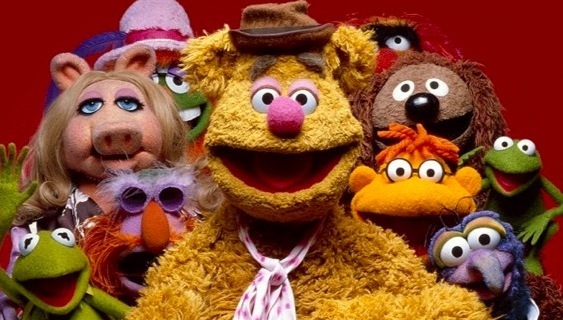 According to a recent interview with Metro, Frank Oz — legendary puppeteer (Miss Piggy, Fozzie, Grover, and many, many more) and longtime Jim Henson sidekick — revealed that he was indeed invited to be part of the new movie, The Muppets, but turned down the offer:
"I wasn't happy with the script", Oz explained. "I don't think they respected the characters. But I don't want to go on about it like a sourpuss and hurt the movie."
Here's the real pisser: Frank Oz was actually developing a new Muppet movie script, at the behest of the Walt Disney Company, in 2006. While Oz was developing the script, Disney executives bought another pitch for a Muppet movie from Jason Segel (Knocked Up, Forgetting Sarah Marshall).
One industry veteran wondered if "this is a case of Disney wanting to get into the Jason Segel business" instead of making a movie true to Henson's vision. Is that even really a question?
In May, the Photoshop Bomber wondered, "What the fuck is [Segel] doing in my Muppets movie?" Now the question seems to be, who the fuck does this asshole think he is taking them away from Frank Motherfucking Oz?
This shitty film comes out sometime in November, and, in addition to Segel, stars Amy Adams, who's had her hands full this year ruining my favorite things from my youth. Her next film after The Muppets is going to be the film adaptation of Jack Kerouac's On The Road, starring that girl from Twilight. Note to self: I don't want to live.
(via Geeks of Doom)