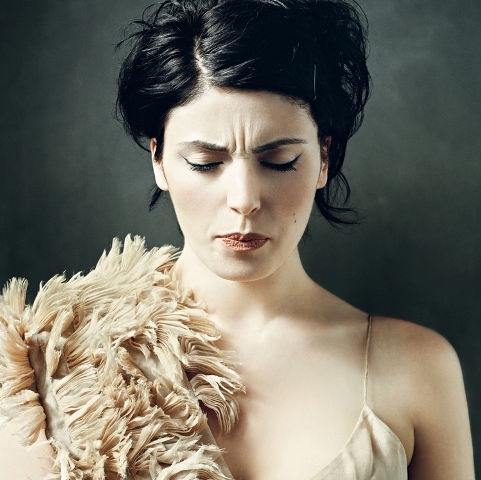 British-born songwriter Carina Round plans to give fans a sneak peek from her 2012 full-length album on November 8th with the release of two songs: "The Last Time" and "Girl and the Ghost (Puscifer remix)."
The songs will be available digitally through The Orchard and as a limited edition seven-inch through Manimal Records. Included with the digital single is a video for "The Last Time" directed by Scott Rhea and featuring Sierra Swan.
"Made in the creative circus of Los Angeles completely independent of any labels I've had the freedom and time to access a lot of different Carinas on this record," explains Round. "It has also allowed me the profound opportunity to develop a loving and supportive community of talented musicians, artists, videographers and other collaborators around me which made for a really creative space. Producing again with Dan Burns helped me tie together all the different ideas I was feeling ranging from huge guitar ragers, to acoustic guitar songs, to electronic based epics, to melodic pop-tastics and some stuff in between. On top of that, having the chance to work with and learn from some of the most colossal artists in the world is more than the icing on the cake."
Round's new album is set for a spring 2012 release and will include collaborations with Billy Corgan, Dave Stewart, and Brian Eno. She's also working with Maynard James Keenan on the forthcoming Puscifer album release The Conditions of My Parole, contributing vocals to The Twilight Singer's album Dynamite Steps, co-founding the alt-country outfit The Early Winters, and re-teaming with Slow Motion Addict producer Glen Ballard on music for the film Valentine's Day.