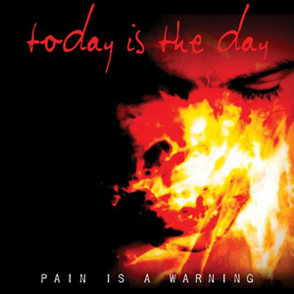 You can always count on Today Is The Day's Steve Austin to bring the rage in a very real way, because with him it's no pose. It's an expression of his frustrations put to music, which mixes elements of metal, punk, noise rock, and even psychedelia into one potent stew. It's challenging and ultimately rewarding music, but for this new album he's chosen to scale back on the complexity and focus on gut-bucket riffs and a bit of melody. No, he hasn't gone soft — this is some seriously pissed off riff worship, but it works wonderfully in delivering its blows simply and forcefully.
Austin has brought in a new rhythm section for this disc. Curran Reynolds (drums) and Ryan Jones (bass), both of the awesome New York City band Wetnurse, provide the thunderous backbone. The way these two gel with Austin adds an extra dimension to the songs.
There is a lot to recommend here: the title track rides a dirty noise groove to perfection, while "Death Curse" and "The Devil's Blood" rage with an all-out fury. "Samurai" is anthemic and powerful, and there is some melodic introspection going on in tracks such as "Remember To Forget" and the semi-acoustic "This Is You."
You should just consider this an amazing musical turn by an artist who's known to never give his fans the same album twice. He keeps them guessing in the best possible way.
(Blackmarket Activities, 23 Rand Street, Revere, MA 02151)