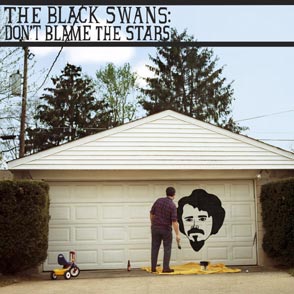 The Black Swans were working on Don't Blame the Stars when violinist Noel Sayre died. Sayre's death forced the band to put the album on hold. Lead vocalist/guitarist Jerry DeCicca, Sayre's musical partner for 13 years, regrouped the band and released a few recordings — a limited LP, Words Are Stupid, and a split single with Bonnie 'Prince' Billy.
DeCicca and the other band members returned to Don't Blame the Stars after several years, using Sayre's final recordings. The album can be seen as a heartfelt tribute to a friend without getting too depressing.
The Black Swans wear their influences on their sleeves. Half of the album's 10 songs feature spoken intros, modeled after Willie Nelson's Yesterday's Wine, and DeCicca constantly name checks everyone from Jimi Hendrix to Joe Tex.
The strings add life to the mellow folk tracks. DeCicca often takes a back seat to Sayre's posthumous tracks, giving his friend a final farewell.
(Misra Records, no address provided)