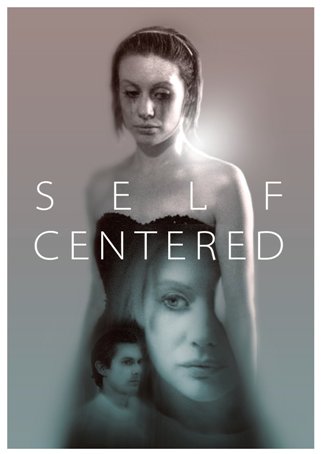 "Self Centered" is a fictional narrative from the United Kingdom. It orbits around a young starlet named Lydia who must land a key role in a new film called For All Our Tomorrows if she wants to save the world. It's what I call a "quest satire" (if that is a genre, and I don't see why it couldn't be), but also deals with our ongoing relationship with the idea of celebrity, self-hatred, self-focus, and fame. What follows is an interview with writer Steven Keevil and director Kevin Proctor.
When did you come with the idea for "Self Centered," and how did it evolve into its current incarnation?
Steven: Kevin and I had been discussing a web-based project on and off for some time. I had written a comedy that for various reasons didn't get made. Kevin suggested that we make a comedy about celebs in rehab. I started writing it, but it felt vacuous — "woe is me' and all that — as if celebs are the most important people in the world. And then I thought, what if one of them was the most important person in the world? So I wrote up a draft of the first episode, sent it in, and was promptly informed it wasn't funny.
Kevin: Steve sent me the outline in 2008 with the heading "Self Centered: an online dramedy about western neurosis." This was followed by a script with the note, "Go on then you bastard, make that funny." We shot it as it was written, as it was obvious this worked so much better as a drama.
It's the perfect time for this realization — that we are becoming more collective inward, just waiting for our chance to speak and dominate and have others reflect us, like the Sith, the enemy of the purist Jedi,  who only look inward and think only of themselves. Are we all dark lords of the self?
Steven: I think that we are led to think that, but that's only because the people with the ability to shout loudest make the message seem really negative. There are lots of people who are continuously caring and outgoing and who get little attention, nor do they ask for it. Do or do not, there is no try.
How did you come up with the character of Lydia? She seems to be a type of Frankenstein's monster of current forms of human vapidity.
Steven: I think a Frankenstein's monster is a compliment that maybe the character doesn't deserve, but thanks. But certainly it was a case of working the character to possibly low ebb (sex and drugs and rock 'n roll) whilst there still being space to take her lower for future possible episodes.
Is this a morality play, a satire? Comedy? People like their categories. How would you label this project?
Steven: It's a web drama — it has elements of sci-fi at its core, so lets go with sci-fi web drama.
Do you shoot everything at once? How much is improvised, if anything?
Steven: It was filmed over four days, with one of those days for all the "Clinic" stuff. Nothing was improvised, but there was room for discussion and clarification within the script.
Kevin: Every shoot day was scheduled. There are some things I would've liked to have done but that was then. I've moved on now.
Where did you find your cast and crew?
Kevin: All the crew were people I'd worked with before on various film and TV jobs, and I'm incredibly grateful to them for doing this project. The cast came through Tamana, the producer. Tam did really well in getting us the cast we had.
Where do you see "Self Centered" going? Evolving into another form, television, the stage, feature film?
Steven: "Self Centered" was written for the web, and I have the story lines up to a possible end of season five in my head. It was only up to season three, but once people started asking me questions, I wanted to have fully formed answers, which I then wouldn't tell them. This includes the director. Occasionally, I imagine a TV series or movie, but only because of the time that budget would allow to see the story through.
Kevin: Steve is actually writing a one-off episode exploring the genesis of "The Clinic" so there is room to have spin-off, self-contained episodes within this world.
What are you working on now?
Steven: Rewriting season two ahead of production and developing my procrastination technique.
Kevin: Getting interest from investors in the "Self Centered" world so we can springboard from season one and create a bigger, better second season.
Nathaniel G Moore is the author of Wrong Bar. Visit his new website www.nathanielgmoore.net