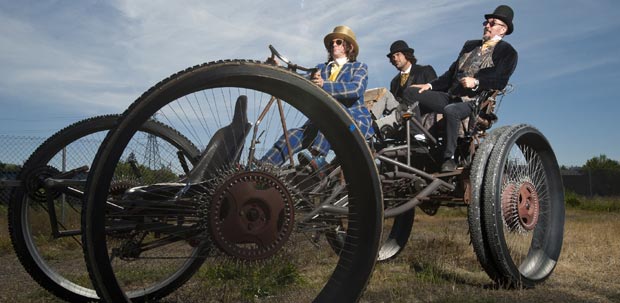 Primus will be releasing its first studio album in 11 years on September 13th. Entitled Green Naugahyde, the album will be released through Les Claypool's Prawn Song Records. The album features a classic lineup of Claypool, guitarist Larry LaLonde, and drummer Jay Lane. As Claypool indicates, the record should satisfy longtime fans of the band.
"If I were to look at all of our records, it seems like this is reminiscent of the early stuff," says Claypool. "Obviously, with Jay there's a newness to it, but because he left the band right before we recorded our first record, his approach has an eerie harkening to the old Frizzle Fry days."
After dates at Bonnaroo and Red Rocks with the Flaming Lips, Primus will hit the road in September with a major fall tour in support of Green Naugahyde.