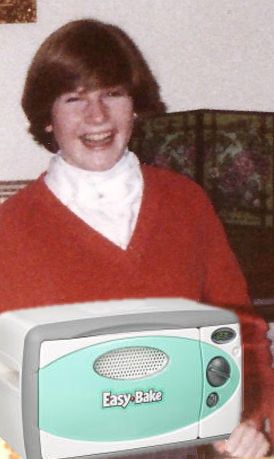 10. The New Yorker wrote an in-depth article on the elusive Earl from rap collective OFWGKTA, and apparently his father is the poet laureate of South Africa?
9. A chef in Fair Lawn, New Jersey either has an absurd sense of humor or has been totally merked and she hasn't realized it yet. Check out the funniest who's-who you'll ever read on the internet here. (Excerpt: Christine's foot hit the floor hard, and the impact caused all the cartilage in her left little toe to spontaneously burst into flame. Poetry!)
8. A Playboy poll shows that men are more likely to take naked pictures of themselves than women are… but we all already knew that.
7.  Travel to Flippin, Arkansas, and you will never stop giggling.
6. Ever find yourself wondering where Violet Beauregarde and Veruca Salt are now? No? Well, it doesn't matter, because if you click here you can find out what all the Willie Wonka and The Chocolate Factory kids are doing now that they're all grown up! For some reason, a lot of them are accountants.
5.  THIS SHOULD NOT BE NEWS, but Jennifer Aniston's dog died, and EVERY WEBSITE IS TALKING ABOUT IT. (Seriously, click anywhere along that sentence.)
4. Donald Trump actually said this: "I don't want to ruin my image by saying this, but I'm a much nicer person than people understand."
3. This is the real speech Obama gave about Osama. I don't know which one you were watching.
2. A Japanese lab has created a device that allows people to french kiss over the internet. How it works: you wiggle your tongue around a plastic straw, and then the plastic straw on someone else's device wiggles around inside their mouth. PLEASE, WORLD. Make it all stop.
1. A dad and his 18-year-old daughter were reconnected on MySpace and, wait, they have a sex tape together. (Look — I asked the world to stop, but it won't.) –Christina Drill