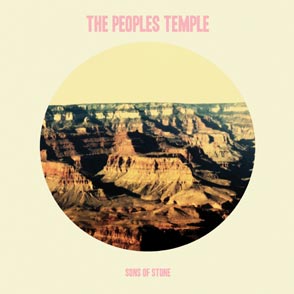 "Sons Of The Stone Age" would be a more appropriate title for this Michigan-born and bred foursome's debut album, because after listening it is clear that this set of two brothers is ignoring about the last 50 years of music like they never happened. In their defense, this is some awesome '60s flavored gunk punk that merges the psychedelic exploration of the 13th Floor Elevators with the five-knuckle caveman dragging shuffle of the Troggs. Sure, it's a little primitive and not modern in any sense of the word, but for those of us out there who like this sort of stuff, it's one awesome debut.
The album-opening title track is a mind expanding bad trip that sets its controls for the heart of some dark sun. Elements of shoegaze-like feedback show up, but though this might seem like a tip to modern music, it's the type of shoegaze that existed before that term even existed. It's just a primal space jam. "StarStreamer" adds a layer of noisy feedback to the mix, while "Axeman" is a menacing gut bucket number. In addition, "Pretender" and "Miles Away" are two primo examples of pure '60s style gunk punk that get down and dirty in all the right ways.
I'm so glad there are still bands out there, along with labels like this one, that are still putting out this wild and wonderful stuff. This is one impressive debut and should appeal to all fans of garage punk and anyone else who just enjoys raw, primal music.
(Hozac Records, 2125 W. Pierce Ave., Chicago, IL 60622)