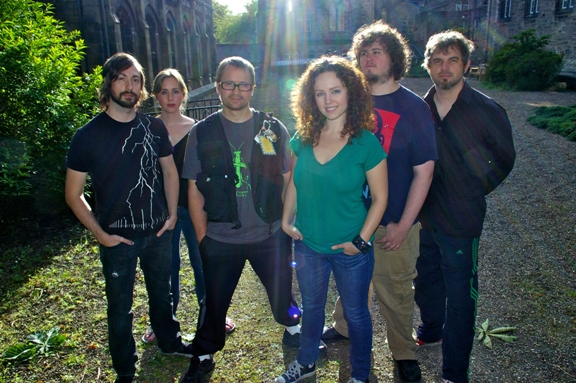 The 21st century opened with a lot of promises from the pop world: J-Lo, Britney, and Christina, were peaking and about to fizzle (for a while at least), Enimen was in the midst of his phoenix rise, George W. Bush was getting ready to ruin the world, and somewhere in that buffet of strange and cerebral was Wheatus's little catchy pop flu "Teenage Dirtbag" which sold millions of records worldwide in 2000 and 2001.
Ten years later, the band is still alive and well, celebrating their anniversary with a major tour and a documentary entitled Wheatus, You Might Die, coming out with Indywood Films in late 2011. According to the film company, additional scenes are being shot this winter in New York. The film has been single-handedly shot by filmmaker AD Lane using the Canon 5D Mark II, making it the first feature-length documentary to be shot in this format.
So what keeps a band like Wheatus going? An exploration of all things Wheatus online brings up countless anecdotes, Youtube tributes, and music industry gossip. So it was a real treat to have a chance to talk with the man behind Wheatus, who has kept things going for the past 10-plus years.
The first thing lead singer and Wheatus frontman Brendan Brown does during our back-and-forth is direct me to a Rolling Stone article from 1984: "That is the only place I have ever seen the term 'dirtbag' used in the vintage suburban vernacular of the song's context." It tells the horror show story of a teenage satanic ritual homicide that happened in his hometown, when a gang of "dirtbags" killed Gary Lauwers, a 17-year-old high school dropout. According to the piece, the alleged murderers were Ricky Kasso and Jimmy Troiano.
"Ricky and his douche crew had chased me on my BMX bike here and there," Brown says. "As a 10-year-old, I knew of The Knights Of The Black Circle and was very scared. I wasn't allowed in the park they had commandeered at the end of Main Street here in Northport, which essentially meant that half of Northport Bay was off limits. They were noted for killing pets and digging up graves…and above all, for mass quantities of hard drugs. We're talking about high school kids, mind you.
"When the murder happened," he continues, "a 'dirtbag' was a very bad thing to be. Heavy metal was suddenly a capital crime. Here I was, 10 years old, walking around with a tape case full of AC/DC and my ripped jeans…Ricky was arrested with an AC/DC shirt on. I lived for my tape case. To suddenly have it demonized, literally, well, that sucked. When I wrote 'Teenage Dirtbag' that was who I was talking about: 10-year-old me, branded a devil worshiper."
Brown continues to tell the story of what he remembered about the neighborhood and the murder, and the creepy encounter he had with the murderer the weekend before Gary's murder.
"Another family on the block invited us all [the Browns] to church, followed by ice cream and a walk on the dock. We all piled into their family van for the day. We got our ice cream, and as we were pulling the van into the entrance of the Satan park, Ricky hopped up onto the running board, stuck his head far into the passenger side window, and hissed at all of us. I will always remember how thorough he was about it, and calm, making sure to slowly look each of us, kids and parents alike, directly in the eyes for the same amount of time."
Brown says the effect of the murder had on him as a 10-year-old was vivid and lasting.
"The impact that had on my life and music is complete. I would have been a very different person had Ricky not sacrificed his classmate to the devil, two blocks away from my house in 1984."
On to cheerier terrian, its a whole new ballgame for the band who have gone through a lot of changes over the past decade, and look forward to a future with endless possibilities and a whole new generation of fans to play to. Right now on the band's official website, you can download and sample some of their latest offerings, including the highly eclectic song "From Listening To Lightning," which Brown describes as "very much a Huck Finn to the Tom Sawyer that is 'Teenage Dirtbag,' if you will."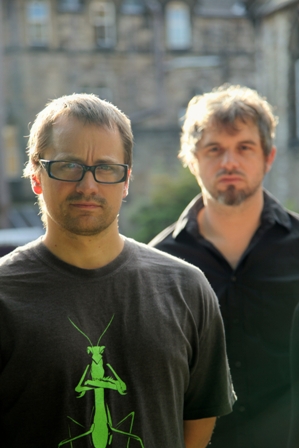 Brendan, your band has gone through a lot of changes over the past decade, with lineups and record labels. You guys are the subject of a new documentary about the band being put out by Indywood Films. How did this project come together, and do you plan on any cross-promotional tours with the film?
When it comes to planning tours, we are at the mercy of our finances. If we have enough income to hit the road, we do it; if not, we don't. I would indeed love to tour and have the time to get every one of the new songs together (they're not that easy to play). Depending on how much we earn in 2011 this may or may not happen. The film is simply a result of AD Lane's dedication. Lots of people over the years have asked to film us; most of them just wanted to get onto the tour bus so they could get drunk and travel. AD is the polar opposite of that. He's obsessive about getting into our faces and documenting things we may not be comfortable with, and I think, based on the promo and some of the footage he's grabbed, that is the reason it's working.
In many ways, "Teenage Dirtbag" could describe the entire movement of popular culture in the 2000s. From Britney to Beiber, from Mean Girls to MySpace Murders, from "Degrassi" and "Gossip Girls" and the youth-focused planet we live in, where do you see things going from here?
While I do think that musical moment ("Teenage Dirtbag") is very important for people who were teenagers at the turn of the century, I have to disagree with you on your the youth-focused planet assessment. True youth culture movements have been denied since the early '90s, and some would argue the '80s. The men who run media companies are all Baby Boomers. They only approve the stuff that either reminds them of their own youth or brings them closer to their fantasy obsessions. Just staying within rock formats, The Pixies, Fugazi, Walt Mink, and many others, were quite strictly denied their place in youth culture manifestation. There are so many artists that are working steadily simply because they remind some ex-hippie of 1968.
When did you first hear the Scala Choir's version of "Dirtbag," and what did you think? My mom said it almost made her cry.
Many years ago. That is the most brilliant version of the song that I've ever heard.
Can you tell me about the work you did for the film April Showers?
It was very much a rescue mission. The people making the film were having a ton of trouble getting songs cleared that they had originally cut some important scenes to. When I got the call it was very much, "Can you help us?" The subject matter, youth violence, is very dear to me, so naturally the answer was "yes." I was able to provide them with a track for the opening of the film and then I also scored the funeral sequence, which was very challenging…it's a real reckoning at the end of that film. Intense.
How has your 10th anniversary tour been going? What have been some of the highlights?
Most of the good stuff is in the film AD is working on. I tend to blank out quite a bit out there. As tour manager, I wind up with a lot of work to do. I think there was never a better venue or crowd than the on to be found in a place called Tunbridge Wells, UK. There are no words.
—
Nathaniel G. Moore is a Toronto-based writer. He is the author of Wrong Bar (Tightrope Books, 2009) and is currently working on new book called Savage.