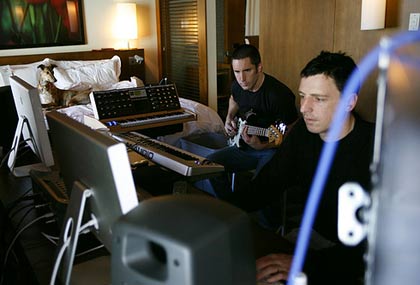 On the heels of taking home the Golden Globe award for Best Original Score (Motion Picture), Atticus Ross and Trent Reznor (Nine Inch Nails) have been nominated for an Academy Award for Best Original Score for The Social Network.
Also up for the Best Original Score Oscar are John Powell (How to Train Your Dragon), Alexandre Desplat (The King's Speech), A.R. Rahman (127 Hours), and Hans Zimmer (Inception).
The Academy Awards will take place on February 27. Click here to listen to more of The Social Network score.