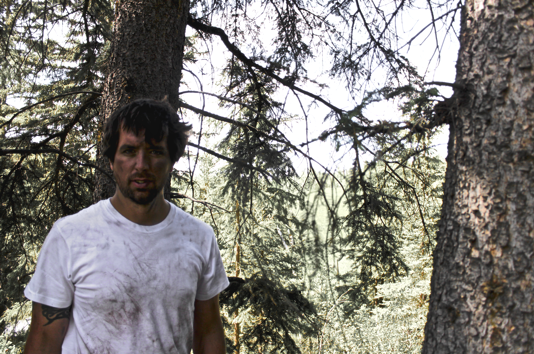 I am:
Nathaniel Sutton
Where are you based out of (location)?
Edmonton, Alberta, Canada
Your music sounds like?
The most soothing sound you've ever heard, pleasantly interrupted by a man with a unique throaty croon. Are those angels in the distance? No, it's the gentle strum of an acoustic guitar acting as a paintbrush in a quietly yet brilliant fashion. For fans of City and Colour, Modest Mouse, The Good Life.
How did you discover music as a creative outlet?
Once I picked up that legendary instrument known as the "guitar" I fell in love with the sound and soon found myself creating song after song. It's a great way to release emotions in all types of categories. As a songwriter, I've written music about relationships, situations, and politics. I always consider music as a creative tool to reach out to listeners as so many artists have reached out to me.
What's the best part of being an independent musician, and how do you get the message out about your music and connect to fans?
The DIY (do-it-yourself) fashion has always been a style I take pride in. As an independent  musician, I have the freedom to be as creative as I want. The learning process is also a  positive addition as I must keep brainstorming different ideas to promote my music and although sometimes can be a struggle, it is quite rewarding in the end.
What are you future musical projects and goals?
I am currently preparing my upcoming self-titled album, which is scheduled for release in 2011. This will be my first studio album and I have decided to take a diverse approach to make it unique. Basically, the album consists of 13 tracks, each song contains a different instrument such as saxophone, cello, violin, etc. This creates an interesting outcome which leaves the listener fascinated as to what the next track may bring.
As for goals, eventually I'd like to hear my music on upcoming TV shows or movies. The market seems to be gradually progressing towards that route, and it's a great way to widen my fan-base. As the competition grows stronger, the chances become tighter, but that won't be stopping me anytime soon.