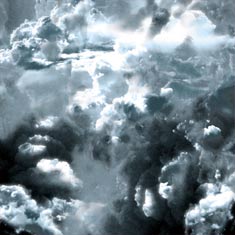 STNNNG don't care whether you like them or not. After existing for seven years, playing more than 200 shows, releasing countless singles, two previous full-lengths, and appearing on various compilations, STNNNG knows what they do best and hope their abrasive version of math-core noise punk pisses off all nonbelievers. Although they've accomplished a ton in their time together, STNNNG still embody the term "local legends": they're pretty much unknown outside of Minneapolis. Hopefully with The Smoke of My Will, STNNNG's third full-length, that all changes.
The album was originally meant to be released in 2008, but inactivity and a recording process with no end in sight caused drummer and founding member J. Michael Ward to quit the band. It seemed as if STNNNG's third full-length would never see the light of day until drummer Ben Ivascu joined. With a new drummer and a renewed outlook, The Smoke of My Will has finally been released.
The intro to the album, "Cluster Drome," serves as a calm before the storm. An ominous arpeggio and weird bends build up the feeling that something isn't right — it's the musical equivalent of the feeling one gets when in an empty playground at an elementary school that's been closed for years. The drums of the second track, "The Ugly Show," then pound through that landscape with the force of a runaway train. One of the best things about STNNNG is that every musician is talented and the effort to push themselves further is obvious — each member is playing something completely different and technically sound, but it usually merges together perfectly. At times the instruments sound at war with each other, which gives a beautifully demented dissonance and compliments singer Chris Besinger's desperate rantings. Standouts on the album are the previously mentioned "Ugly Show," the fractured, driven-mad-from-too-many-conspiracy-theories "New Black Hole," and the softer closing track "Tremblin' Blues."
At first listen, STNNNG was hard to get into. After a few listens to this album, though, I really respect their unique take on noise rock. There isn't much out there quite like this band and it's easy to tell that they are way ahead of their time.
(Modern Radio Record Label, PO Box 8886, Minneapolis, MN, 55408)