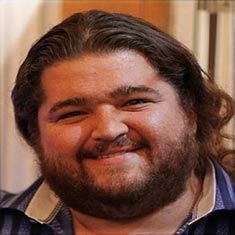 Hurley marks a sea change in the career of Weezer. Not only does it make the band's first true indie release after leaving Universal Music Group and jumping to Epitaph, but it is truly Weezer's first album that feels like the band has finally found themselves and are content with what they are. Ever since the self-titled "Blue Album" came out in 1994, Weezer always felt like they were never quite over not being popular in high school. Even with the band coming to grips with being adults on 2008's self-titled "Red Album," the whole sound was unbridled juvenilia and a protracted look back into the distant past. Raditude's numerous songs about junior high girls didn't help matters much. Fortunately, Hurley pushes the band into a bright new future by keeping the sonic elements that kept the band alive for almost 20 years and adding new elements of sound that make Hurley the freshest sounding album the band has put out since Pinkerton.
Hurley is a major musical step forward for the band and does so by beautifully assuming great elements of past records. The album is a chock full of power chords not seen since Maladroit, with production as tight as the "Blue Album," yet keeping the earnest rough around the edges that made Pinkerton such a lovable record. Rivers Cuomo's lyrics reflect a new sound of maturity and largely peace with the past, with the nostalgic lead track "Memories" burying his ghosts.
By and large, Hurley maintains a sound of classic power arena rock with strains of Journey, Bon Jovi, Modern English, and the ever-present influence of The Cars shining through in almost every track. The acoustic power ballad "Unspoken" changes pace with a sound that Weezer has never breached before, with Cuomo's vocals taking on the upward intonation of an early 2000's pop-punk singer. It's almost as if Dashboard Confessional took over the studio for a day and forced a song on the record.
The real gem comes in the sonic experimental closing track "Time Flies." The rhythm and chord progression is ripped straight out late '90s rock like Smash Mouth and Sugar Ray, but the heavily distorted string section and the most beautiful lyrics Weezer has penned since Pinkerton throws the song into a sort of cathartic release of the Weezer's past and acts like a musical declaration of independence. It's as if Weezer finally had the artistic freedom to put out the album it truly wanted to hear without the pressure of having to sound like some big record executive's version of themselves.
This isn't to say that every song is a gem. But with the exception of the dumb rocker "Where's My Sex?," which includes lines about cavemen and a long diatribe about his girl freezing him out, each and every song pushes the album forward to its marvelous conclusion and the catharsis that builds slowly into "Time Flies." Even for as dumb of a song as "Where's My Sex?" is, it still pushes the band away from the times in the mid-'90s where they were "Tired of Sex." Frankly, that's a beautiful thing.
Hurley is the best album Weezer has released since 1997. There's no truly inconsistent track or song that fails on every level. It all comes together to make a rock-solid album with no mortal flaw.
(Epitaph Records, 2798 Sunset Blvd., Los Angeles, CA 90026)