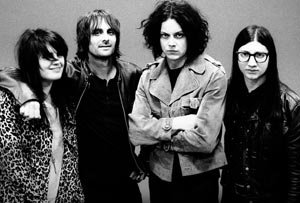 The Dead Weather combines the furious talents of members Alison Mosshart, Jack White, Jack Lawrence, and Dean Fertita. The follow up to last year's #6 Billboard debut, Sea of Cowards, is a robust and vigorous second act filled with primal, bone-quaking rock rhythms and the same stellar urban blues and throbbing sleaze as its predecessor.
Their debut album will be released be released on White's Third Man Records in June. The album features the band's explosive debut single, "Hang You Up From The Heavens", which is available through iTunes, backed with a dirge driven cover of Gary Numan's "Are Friends Electric?"
Click (control click for pc) to download!
[download id="208″ format="1″]