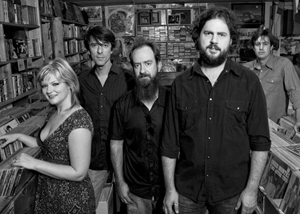 Drive-By Truckers are an alternative country and Southern rock band based in Athens, Georgia. The band was founded in 1996 by Patterson Hood and longtime friend and musical partner Mike Cooley. The two had played in various other bands since the 1980s, including Adam's House Cat.
The Big To-Do is the name of their forthcoming eighth studio album, which will be released on March 16, 2010. It is their first album released on ATO Records, which they signed to after completing their four-album deal with New West Records.
Patterson Hood has stated that it is "very much a rock album. Very melodic and more rocking than anything since disc two of Southern Rock Opera."
Click (control click for pc) to download!
[download id="104″ format="1″]