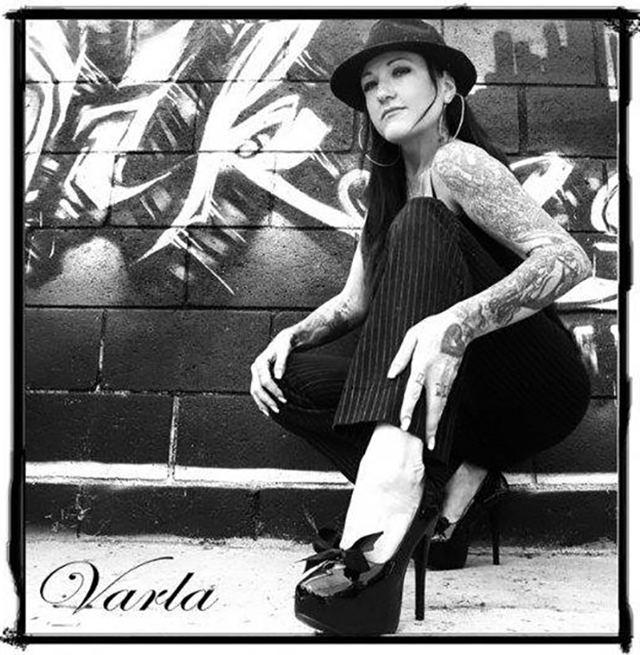 Originally published in Verbicide issue #20
Like many people who apply a punk rock aesthetic to their endeavors in the arts, Rachel Varla — publisher and editor-in-chief of Varla magazine — began her foray into DIY publishing with very little money or assistance, but with fierce determination nonetheless.
And also, in her case, a clearly defined enemy.
"I despise the way mainstream media portrays women," says Rachel from her Los Angeles home. "I was at the grocery store and I saw two young girls hovering over the tabloids and looking at photos of the 'it girl' celebrities — you know who they are — and all these girls could say was, 'I could never be as pretty as her,' and, 'She's so skinny, look at her legs, she's beautiful,' and all I wanted to do was scream! The people publishing those magazines should be held accountable for every eating disorder, for every girl who feels bad about herself — but instead they just cash checks and get fatter."
Disgust with mainstream media and the desire to showcase "girls who are sexy for who they are and what they do with their lives, not just their dress size" provoked Rachel to create Varla. More than just a magazine, Varla has become a franchise that extends beyond the pages of the quarterly periodical to an inclusive community of models and photographers, musicians and writers, and artists and readers who are male and female, young and old alike.
The tagline of Varla boldly asks, "Women And Music…What Else Could You Want?" and the latter part of the statement aptly summarizes the content — part burlesque, part music magazine (emphasizing rockabilly, psycho, and punk), Varla's content sells itself, but according to Rachel, the periodical offers more than just sex appeal.
"Models have told me their own fathers have approved," she says. "I get letters from girls' mothers saying how beautiful, classy, and tasteful their daughter's layout is, and the fact that the Varla Girls can show their parents and grandparents their spread just shows how proud they are of what they've done, and how we represent them.
"We show the model at her very best," continues Rachel, proudly. "We interview her to show what she is doing with her life, who she is, and photograph her in a way that is in a form of worship."
Working in independent media is often grueling and low paying, so you'd better like the people you work with. On this point, Rachel is fortunate — she reports without any hesitation that the people she's met have been the best reward for running Varla. Aside from working with "sexy women of all shapes, sizes, colors and styles," and making the acquaintance of (and sometimes partying with) interview subjects ranging from Lemmy of Motorhead, Dee Dee Ramone, The Bouncing Souls, and porn star Tera Patrick, Rachel has formed many lasting friendships.
"All of my best friends I met through running Varla," says Rachel. "People I would die for. You don't become part of Varla and just go away, you are Varla for life. And that's amazing."