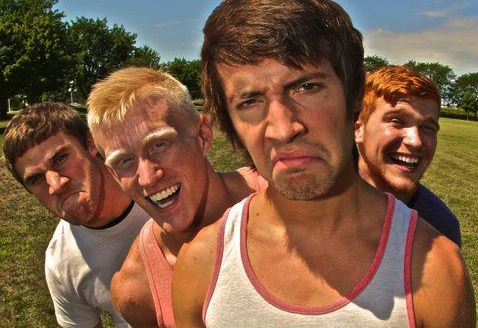 Music: http://www.facebook.com/dividingthemasses
Bio: Dividing the Masses are four posi dudes playing some of the angriest-sounding music in the Midwest. A fan recently commented on DTM's new EP, More Than This, saying that "if Emmure and Oceano had a baby that went to church, this would be it."
While staying true to Dividing the Masses' deathcore roots, the new EP showcases influences from hardcore and beatdown genres with bouncy riffs, two steps, and, of course, hard-hitting breakdowns. But don't let all this talk about heavy music fool you. It's not uncommon to catch members of DTM blasting bands like The Story So Far, Take It Back!, Such Gold, Defeater, or City and Colour. In a world of heavy music full of hate and gore, isn't it time for someone to change it up?
Location: Cedar Falls, Iowa
Key Songs: Three Years Deep, More Than This, Unworthy, Blink Theory

Loading ...