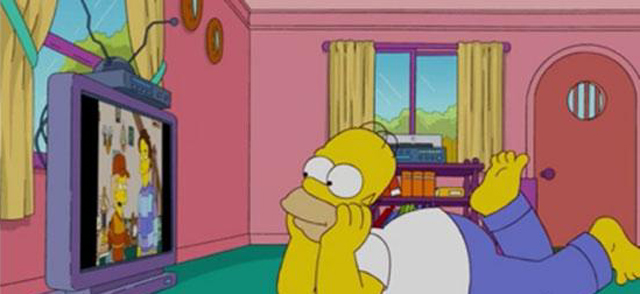 Despite the fact that the show hasn't really had a funny moment since May 5, 2002, "The Simpsons" has remained relevant enough to last more than a quarter century. And now, the show is announcing major news.
First, it has been announced that a 12-day marathon will air on FXX featuring every single episode of the show played in chronological order (with the movie airing after episode 400). The marathon, which is the longest in TV history, will begin on FXX on August 21st at 10 am and will end on September 1st at midnight.
Next, after years of speculation, an all-"Simpsons" channel is coming: in October 2014, FXX will launch Simpsons World, a site and app for streaming any "Simpsons" episode at any time. The site will allow you to search by characters and clips. You'll be able to toggle between an episode and its script, and it will also feature trivia and games. You'll never get anything done ever again.
Lastly, it looks like Krusty the Clown will die this season. In 2013, it was announced that a major "Simpsons" character would die — but unfortunately, Marcia Wallace, voice of Edna Krabappel died, and so too did her character.
So…soon you'll be able to watch ever episode of "The Simpsons" ever made. But you still probably haven't seen these 12 "Simpsons" shorts from "The Tracy Ullman Show."