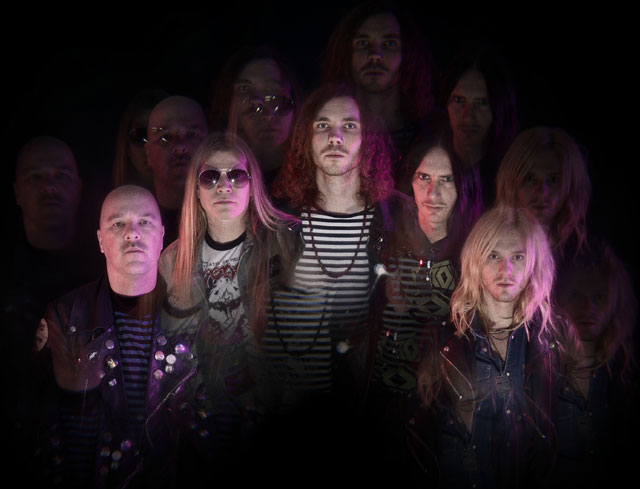 Swedish metal band Black Trip consists of former members of bands such as Entombed, Dismember, and Nifelheim, and though the group dates all the way back to 2004, they have just released their debut full-length, Goin' Under, in Europe. Since its early July 2014 overseas release, Goin' Under has cracked the Swedish Top 20, with eight heavy tracks that recreate the sounds of the classic NWOBHM bands that influence Black Trip.
Goin' Under will be seeing its release in North America via Prosthetic Records on August 15, 2014. Also, the band will appear live on Saturday, August 9th, at Sweden's Getaway Rock Festival, headlined by Slayer, Dimmu Borgir, and Volbeat.
Below, you can stream the North American premiere of their title track, "Goin' Under," and check out the album's track listing.
Goin' Under Track Listing:
1. Voodoo Queen
2. Radar
3. Putting Out The Fire
4. No Tomorrow
5. Tvar Dabla
6. The Bells
7. Thirst
8. Goin' Under