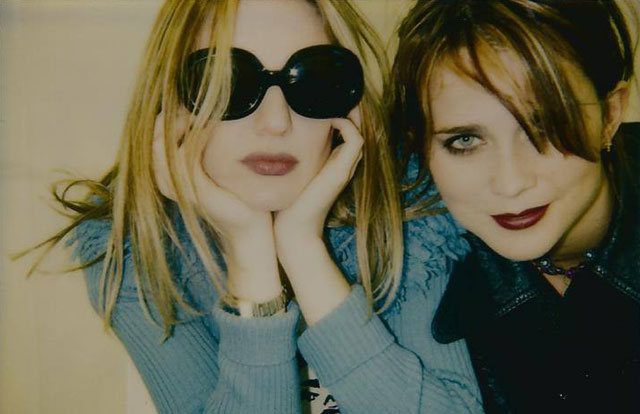 Back in July, we reported that Veruca Salt's original lineup of Nina Gordon, Louise Post, Steve Lack, and Jim Shapiro has reunited. Since March, the band has been posting tons of old photos, flyers, fan art, and magazine covers from their mid- to late-'90s heyday on their official Facebook page. And on September 21st, they made their biggest announcement yet:
"It's confirmed: We are heading into the studio in October with none other than Brad Wood to record a couple of songs."
The Los Angeles-based Wood produced Veruca Salt's debut album, American Thighs, back in 1994, and has also worked with bands including Sunny Day Real Estate, Liz Phair, and Smashing Pumpkins.
No other details are yet available. It sounds like the band has, as of yet, only planned to record two songs. These would be the first recordings with the original lineup of Veruca Salt since the 1997 album Eight Arms to Hold You.