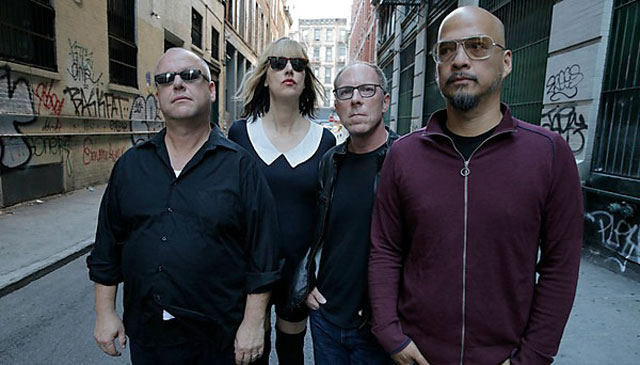 When the Pixies announced that original bassist Kim Deal had left the band, many diehard fans were up in arms — understandably so, at least, until they announced that Kim Shattuck of the Muffs had joined as her replacement. If you've gotta replace someone like Kim Deal, then hiring Shattuck seemed to be about the best way you could go.
However, though the band hasn't yet announced anything formally, Shattuck herself announced on Facebook and Twitter that she is no longer a member of the Pixies:
"Super disappointed to learn that my time with the Pixies ended today. Amazing experience. Looking forward to focusing my attention back on the Muffs and our upcoming new album. All the best to everyone."
The firing occurred just days after the Pixies completed their first tour without Deal.
Shattuck was introduced as the Pixies' new bassist in July 2013, just weeks after the group revealed Deal had quit. The Pixies' 2014 North American tour opens January 15th in Toronto; however, a new bassist has not yet been announced. (via Slicing Up Eyeballs)