On April 29, 2015, the first-ever game in the nearly 150-year history of Major League Baseball was played in an empty stadium. Due to safety concerns surrounding the protests in Baltimore, the public was not admitted to Orioles Park at Camden Yards for the match between the Chicago White Sox at the O's. The previous record low attendance for an MLB game was six attendees, for a game that took place in 1882 between clubs in Troy, New York and Worcester, Massachusetts.
Surprisingly, amid the chaos in Baltimore, Orioles COO John Angelos offered an insightful and sobering take on the protests:
"The innocent working families of all backgrounds whose lives and dreams have been cut short by excessive violence, surveillance, and other abuses of the Bill of Rights by government pay the true price, and ultimate price, and one that far exceeds the importance of any kids' game played tonight, or ever, at Camden Yards. We need to keep in mind people are suffering and dying around the U.S., and while we are thankful no one was injured at Camden Yards, there is a far bigger picture for poor Americans in Baltimore and everywhere who don't have jobs and are losing economic civil and legal rights, and this makes inconvenience at a ballgame irrelevant in light of the needless suffering government is inflicting upon ordinary Americans."
Here are 10 images from the early innings of the game. For more reading, check out articles on Think Progress, Mother Jones, and The Atlantic.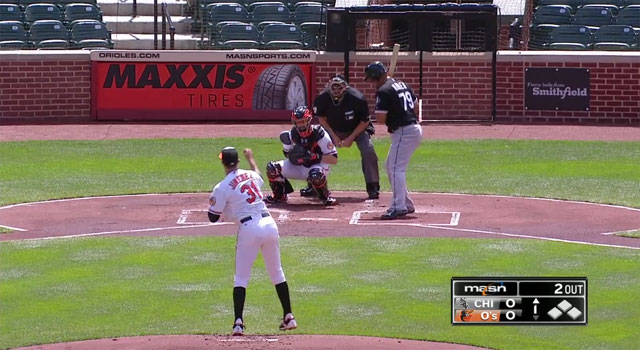 ---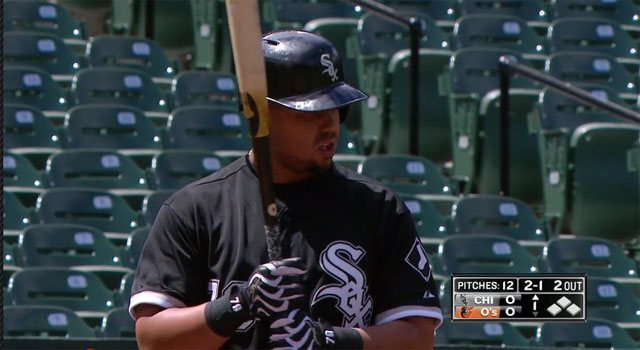 ---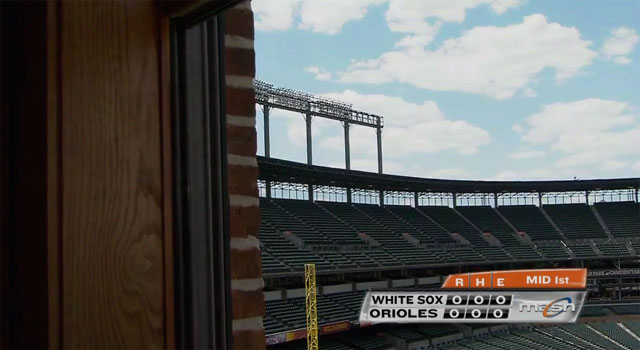 ---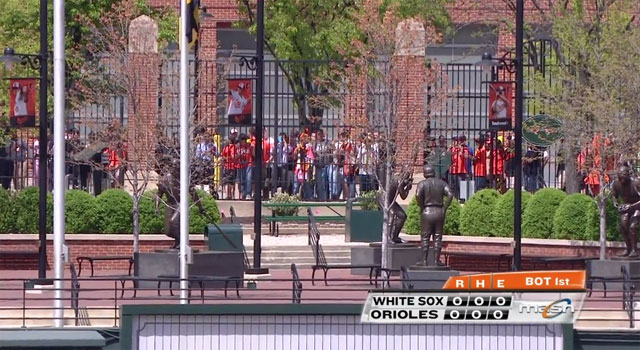 ---
---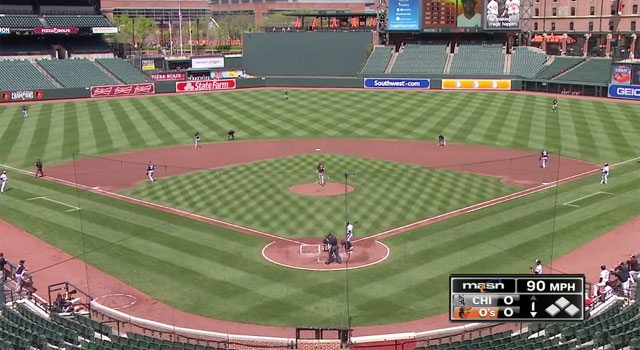 ---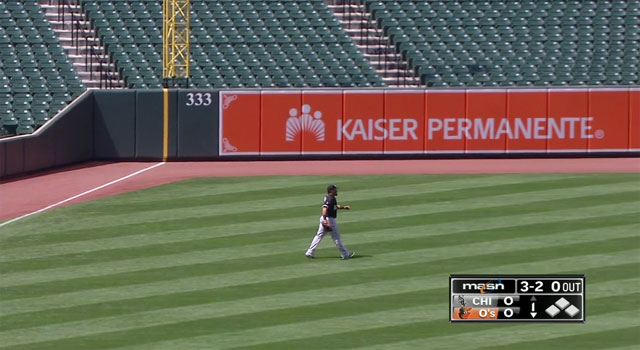 ---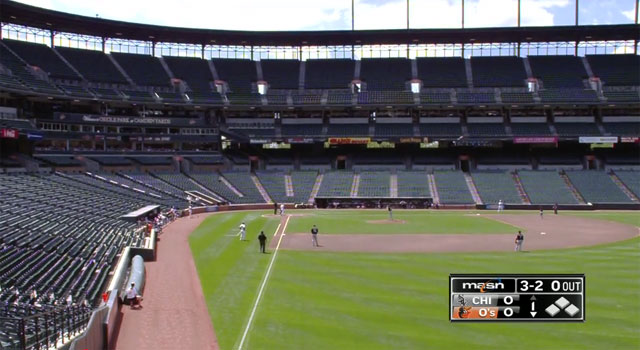 ---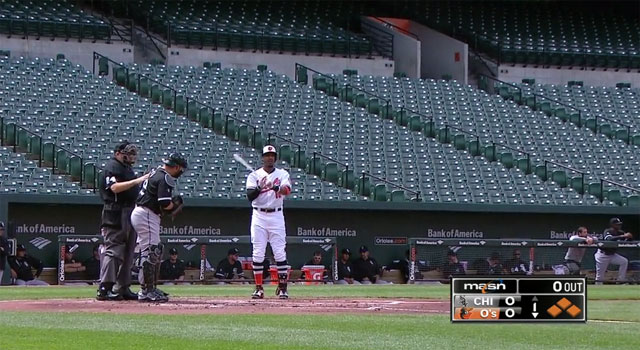 ---