WESTERN ADDICTION – Pines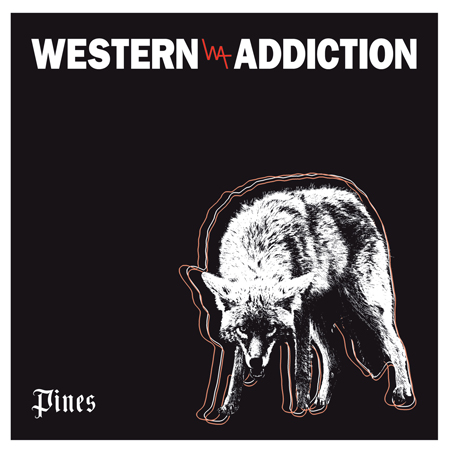 I'm just going to start off by saying: I love Western Addiction. Cognicide, the only full-length they recorded back in 2005, is in constant rotation on my playlist. I think I weirded out Fat Mike when I spoke to him over the phone in 2012 by asking a million questions about Western Addiction; he was very vague in his response when I asked if there was a possibility of them getting back together.
You can imagine how ecstatic I was when I got word of their reunion and upcoming EP. Although I was a bit sad that Chicken (of Dead to Me) was no longer in the lineup, I was in no way disappointed with the three-song EP. They still have the same speed, aggression, and intelligence that made me fall in love with Cognicide. The one criticism I have about this EP is that Jason Hall's vocals sound a lot more forced, as if his voice is on the edge of cracking. But realistically, one could only yell like that for so long.
(Fat Wreck Chords, 2196 Palou Avenue, San Francisco, CA 94124)
Other Stories