Jack Black in Negotiations to Star in "Goosebumps" Movie Based on R.L. Stine's Children's Book Series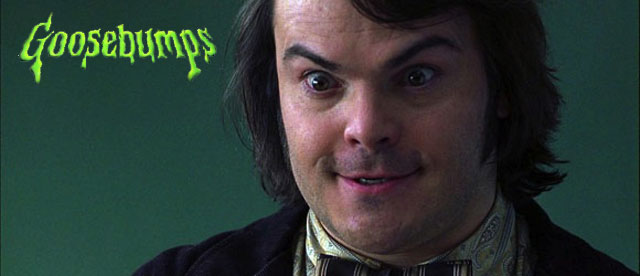 Jack Black is in negotiations to star in Sony Pictures' adaptation of R.L. Stine's bestselling book series Goosebumps, multiple individuals familiar with the project have told TheWrap. It has been reported that Black would play a Stine-like author whose scary characters literally leap off the page into his world.
If Black's deal closes, he would reunite with director Rob Letterman, who worked with Black on Gulliver's Travels and Shark Tale. Neal H. Moritz and Deborah Forte are producing the film.
Goosebumps is one of the most popular children's book series ever, surpassed only by the Harry Potter novels in total sales, with more than 300 million copies sold worldwide.
In 2012, Black starred in the film Bernie, which earned him Golden Globe and Independent Spirit Award nominations. He recently filmed a cameo in Sony's comedy Sex Tape and played Elvis Presley on Comedy Central's "Drunk History." Black will reprise his voice role as Po the Panda in Kung Fu Panda 3, and he's also attached to star in the New Line comedy Tag with Will Ferrell. He even appeared this past year in the music video for "Wrong" by the punk band OFF!
Other Stories