Disney to Remake "Flight of the Navigator" Movie, Brings on Two New Writers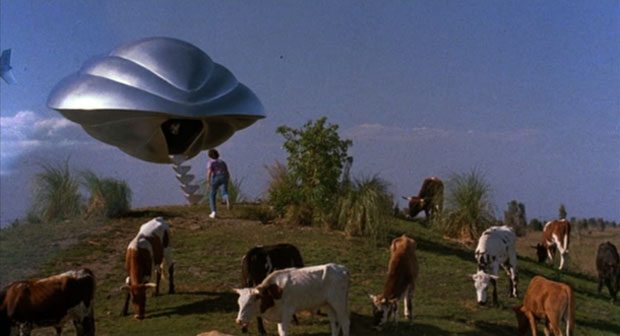 As reported by Total Film, Disney has recently brought on writers Colin Trevorrow and Derek Connolly to rework the Flight of the Navigator remake script penned by "Arrested Development" writer Brad Copeland. According to Variety, the remake is being developed as a possible directing vehicle for Trevorrow.
The original Flight of the Navigator was released in 1986. It follows the adventures of a boy who was abducted by a spaceship on July 4, 1978 and wakes up in a ditch exactly eight years later in the same spot without any memory of the abduction, and having not aged a day. He is then taken back aboard the shape-shifting AI-controlled spaceship, voiced by Paul Reubens (Pee-Wee Herman). The film also starred a young Sarah Jessica Parker and this cool little guy.
Other Stories