The Best Political Costumes for Halloween 2012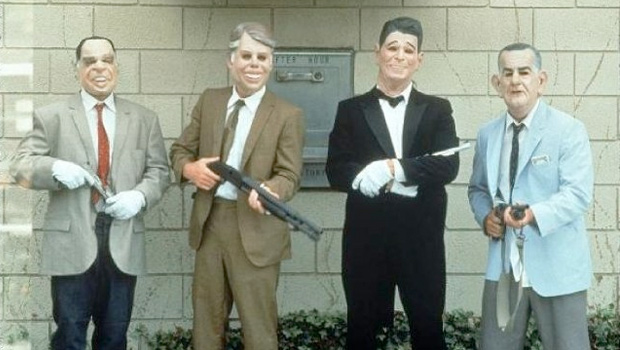 Featured guest content
Halloween is right around the corner, and as usual during an election year, costumes featuring political figures are bound to be a big hit around your neighborhood or at the company costume party. Having fun at Halloween is the one thing everyone can agree on during the election season, regardless of political affiliation.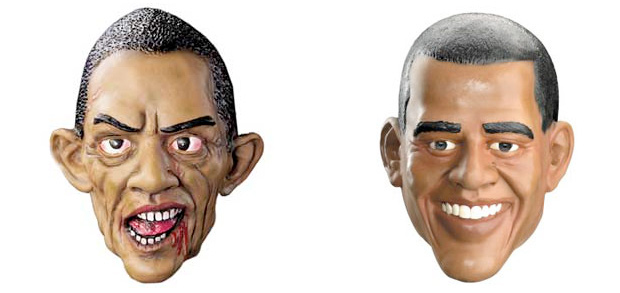 Obviously, Halloween costumes featuring President Obama are going to be popular on both sides of the political spectrum this year. Fans of the president will be able to easily find masks and costumes that portray the leader of the free world in a positive light. Those who are hoping that Obama is a one-term president, however, will look for costumes that portray him in a less flattering way.
Being the incumbent doesn't mean that you have a monopoly on Halloween, however. Mitt Romney costumes will also be a hot item this season, as his supporters will try to show their enthusiasm for the former Massachusetts governor, while his detractors will try to make him appear as scary on the streets as they imagine a Romney presidency would be.
This year, the political debate has been so intense that you won't even have to dress up like a presidential candidate to make a memorable impression on your friends and neighbors. The former Speaker of the House, Nancy Pelosi, hasn't held the top job in Congress since early 2011, but that hasn't stopped her from being a polarizing figure in Washington. Pelosi masks are sure to be easily recognized this year as the Democrats try to take the House back.
The Republican primary season has been brutal, with personal attacks being flung back and forth by people who seem to genuinely not like each other. Each of the candidates has such an interesting personality and distinctive appearance that they make perfect candidates for Halloween costumes. Even if Newt Gingrich or Rick Santorum aren't running for president when October comes around, everyone on the block will see you coming when you dress like them on Halloween night.
Political figures are always popular choices for Halloween costumes, and when it's an election year, there are so many choices that you might have a hard time deciding who to be. Democrat or Republican, liberal or conservative, you will have no trouble coming up with ideas!