DEBO BAND – S/T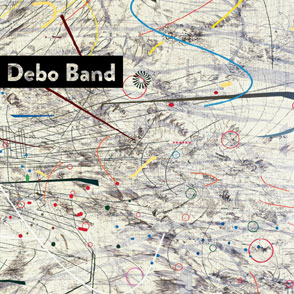 World rockers Debo Band are just another funk-infused, Ethiopian groove-influenced act out of Boston. Wait a minute, scratch that — they're the only band of Boston-based funk-infused, Ethiopian groovers. Let's face it, world music hasn't made many appearances in the alternative world of recent (Gogol Bordello notwithstanding), so a group like Debo Band is asterisked almost by default.
That's for good reason, though, as the 11-piece ensemble can outfox scores of other basic guitar-bass-drums setups. Debo Band brings all the horns, the strings, and the pounding drums their sound craves, a sound rooted in the traditions of Ethiopian and Eastern European pop. Leaving all the syrupy orchestral melodrama at the door, Debo Band aims for foreign funk and ends up somewhere between free-form jazz and flourishing soul.
A few of the numbers on Debo Band, the act's debut for Next Ambiance (an imprint of Sub Pop Records), border on smoky ethnic-restaurant music — the rumbling "Yekefer Wegagene" and the slow-churning "Ambassel." Some, such as the killer opener "Akale Wube" and the funky brash "Tenesh Kelbe Lay," strike speedily and colorfully, like Herbie Hancock's Head Hunters album as played by Battles. The rest run the gamut from amped-up watercolor jazz, to frantic polka and all the little backroom cafés in between.
Enjoy Debo Band's dedication to creating something unique, and revel in their genuine enjoyment of their craft. They're not a novelty act; founder Danny Mekonnen was born in Sudan and raised on Ethiopiques. Now he channels it into his new creation, the ever-pleasant and ever-surprising Debo Band. Let his festive creation surprise you. Start with "DC Flower" and "Akale Wube" and let your body explode into sprightly rhythm.
(Next Ambiance Records, 2013 Fourth Avenue, Third Floor, Seattle, WA, 98121)