"Beetlejuice 2″ Sequel in the Works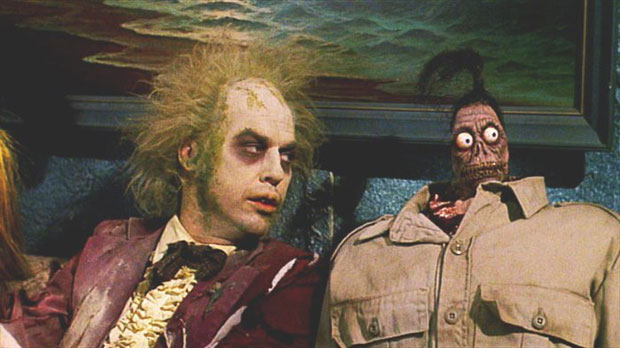 The long-rumored Beetlejuice sequel may finally be moving forward — and hopefully it won't be Beetlejuice Goes Hawaiian.
Last year, it was announced that Pride and Prejudice and Zombies author Seth Grahame-Smith will write the script for the second Beetlejuice film. The intention is to bring back Michael Keaton and Winona Ryder to reprise their roles, as well as director Tim Burton. Smith told Screen Rant that the script will be a "true continuation" of the first film, not a reboot.
Burton told MTV that he is on board so long as he and Keaton approve the script. Ryder recently told MTV, "I'm seeing Tim next week… It's being written, but is it happening? Tim hasn't confirmed it yet." (via Paste)