Sonic Youth Announce New Live Album "Smart Bar – Chicago 1985″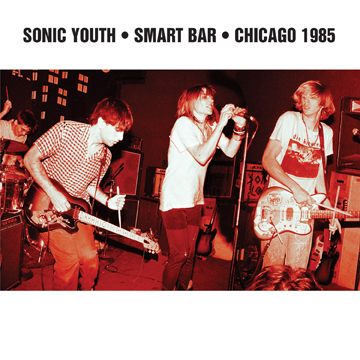 Lee Ranaldo, guitarist of Sonic Youth, recently told BBC Radio 5 that the band is using its indefinite hiatus to work on several archival projects. First up is a live album recorded in 1985: Smart Bar - Chicago 1985 will be released on November 14, 2012 as a double-LP, CD, and in digital formats via the band's own Goofin' Records.
The 14-song set was recorded to four-track tape on August 11, 1985 during Sonic Youth's tour in support of their sophomore album Bad Moon Rising. The record is accompanied by liner notes from Matador co-owner Gerard Cosloy and the band's longtime engineer Aaron Mullan (Tall Firs, Spectre Folk), as well as photos by Pat Blashill and Steven Koress.
The band is also finishing up editing a tour film from 1986, and compiling newfound demos from their 1987 album Sister for a potential deluxe reissue of the album. (via P4k)