Dave Mustaine of Megadeath Says Obama Staged Aurora Theater and Sikh Temple Shootings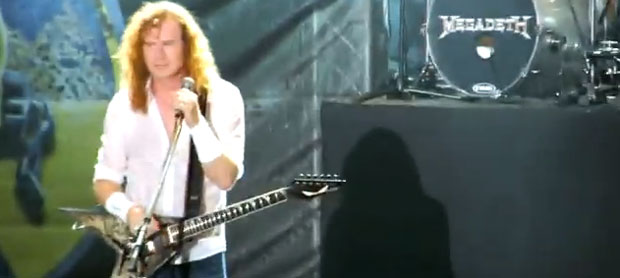 At a recent concert in Singapore, Dave Mustaine of Megadeth let the crowd in on some pretty intense secrets. In "Nazi America," as Dave likes to call it, President Obama staged the recent shootings at both the theater in Aurora, Colorado and the Sikh Temple in Oak Creek, Wisconsin to help garner support to pass a gun control bill.
He then went on to say that the Holocaust and the moon landing were hoaxes, water fluoridation is a communist mind-control scheme, and that Elvis, Tupac, and Andy Kaufman would be joining him on stage later in the show.