THE YOUNG – Dub Egg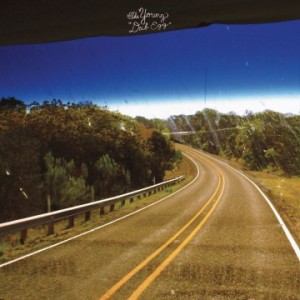 Austin, Texas-based band The Young cannot be confined to just one classification of music. Known for their powerful live performances, they have successfully captured the same energy on their latest release.
Recorded in just one week out in the middle of the woods, Dub Egg sounds oddly familiar, yet refreshingly new at the same time. Hans Zimmerman's haunting vocals are framed  by spacey melodies, fuzzy guitars, and smooth rhythms, and just when you think you have them pegged as a psychedelic rock band, they change the game and toss in some pedal steel or soul.
The song "Dance With The Ramblers" is a perfect cross-section of their music. A hard-edged rocker with blistering guitars and a pounding bass line, the six-plus-minute track takes the listener on a musical trip as it evolves into a free-for-all jam before crashing to a halt with raw sludgy guitars. From start to finish, each song on Dub Egg offers up something different. Whether cranking the dark brooding "NUMB" or jamming to "Livin' Free," there is not much to dislike about this album.
(Matador Records, 304 Hudson St., 7th Floor, New York, NY 10013)