Radiohead Drum Technician Killed in Toronto Stage Collapse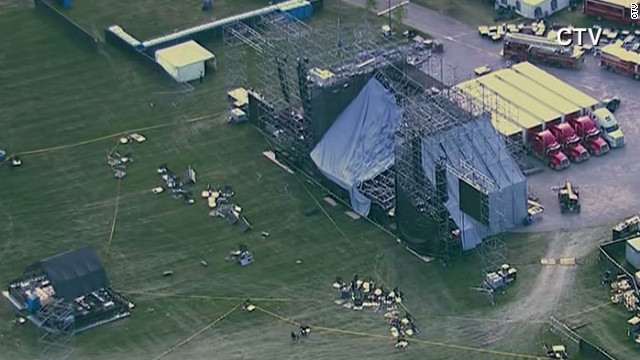 A drum technician for Radiohead was killed on Saturday in Toronto when overhanging metalwork crashed onto the stage. The accident occurred at about 4 p.m., an hour before gates were to open. Several people were onstage at the time, preparing for the show, when the scaffold-like structure collapsed from about 50 feet overhead, sending crew members fleeing.
Scott Johnson, a drum tech, was pinned and killed, and was pronounced dead at the scene.
Radiohead issued a statement Sunday saying the band is "shattered" by Johnson's loss.
"He was a lovely man, always positive, supportive and funny; a highly skilled and valued member of our great road crew. We will miss him very much," the statement said.
The concert was cancelled and ticketholders were refunded.