AGE RINGS – AM/PM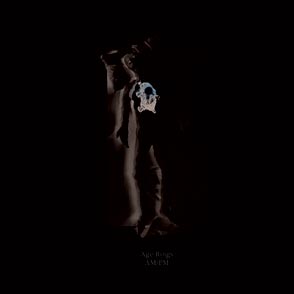 Relying on smart songwriting, catchy melodies, and jangly guitars, the Boston-based indie quartet Age Rings has once again mastered the art of lo-fi rock music with their latest release AM/PM. The six-track EP offers up nuggets of brilliance from the minds of Ted Billings (vocals/guitar), Andrew McInnes (bass), Stephen Sherwin (drums) and Jhainish Sinnatamby (keyboard/guitar).
Mining sounds from music's past and manipulating them to fit their own style, the songs on AM/PM each bring something special to the EP. Tunes such as "Déjà Vu" and "Think Myself Sick" are full of harmonies reminiscent of '60s pop rock. Guitars reign supreme on "Bounty Hunter," while a bit of twang is incorporated into "A Crack In The Porcelain."
Finally, there are the two songs that exemplify the bands range and abilities. "Dreaming Forever" starts as a hard and heavy punk tune with loud, fuzzy guitars and gritty vocals, then morphs into a spacey Pink Floyd sound before slamming back into the heavier music. The title track "AM/PM" has harnessed the powers of psychedelic rock, marrying it to today's indie sound and birthing a tune that could be mistaken as something from T-Rex — this may be the best track on the EP.
From the first fuzzy "Hello," to the final guitar note, this EP is full of more great music than most full-length albums. Caught somewhere between Spoon and Wilco, the four dudes from Boston produce an original sound utilizing whatever rhythms and melodies enter their heads, resulting in some mighty fine music.

(Midriff Records, 3 Adamson St., Allston, MA 02134)