WRIST ROCKET – Everything Was Beautiful and Nothing Hurt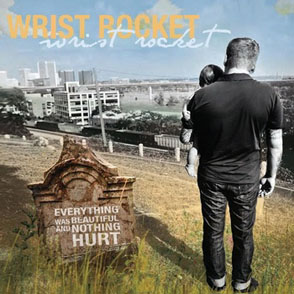 Richmond, Virginia based pop-punkers Wrist Rocket's album Everything Was Beautiful and Nothing Hurt is exactly what to expect out of modern pop-punk: three-chord songs with semi-whining vocals, simple lyrics, and the occasional singalong chorus. Predictable, yes, and if you are looking for anything profound or musically challenging, then you are going to want to look elsewhere.
However, there are some definite high moments on the album. "Bouncer" is a pleasant piece of pop-punk, and sets the pace of the album with a sound that draws off almost everything that hit Warped Tour in the mid-2000s. The most entertaining song on the album is "Seven Deadly Exes," which is basically the plot of the film Scott Pilgrim vs. The World condensed into 69 seconds. Overall, fans of the genre will find plenty to enjoy here, as Wrist Rocket can be filed into the myriad list of good pop-punk bands with a lightly entertaining sound.
(self-released, no address provided)