Five Sid Vicious Songs – "Sid Sings" (Better Than He Played Bass)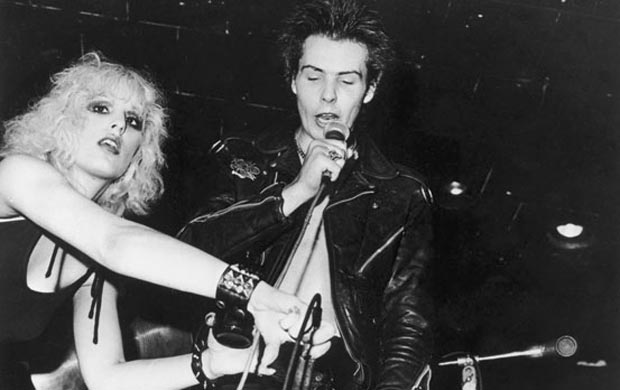 May 10, 2012 would have been the 55th birthday of iconic punk rocker Sid Vicious, who died at the age of 21 in early 1979. Though most famous for being the "bass player" of the Sex Pistols, Vicious could not actually play the bass, nor is it confirmed that he actually appeared on a single Sex Pistols recording (though it's rumored he played on the recorded version of "Bodies").
Vicious's bass guitar was reportedly unplugged while he performed onstage, and the Pistols' records featured the bass playing of guitarist Steve Jones, as well as original bassist Glen Matlock. It's safe to say Vicious wasn't a musician in the least…until you consider his posthumously released solo album, Sid Sings.
Recorded in September of 1978 and released in December of 1979 — more than 10 months after his death — Sid's solo album features 11 tracks, 10 of which were covers. Backed by guest musicians including Jerry Nolan and Arthur Kane of New York Dolls, the album displays Vicious's true aptitude as a musician.
Sex Pistols' manager Malcom McLaren once stated that if he'd met Vicious before he had hired Rotten to be the singer, Vicious would have been the Sex Pistols front man due to his superior onstage charisma — McLaren perhaps should have noted his superior voice as well.
Here are five of Sid's best tracks, including his famous cover of "My Way," featured on The Great Rock 'n' Roll Swindle, directed by Julien Temple.
"My Way" (Paul Anka)
"Born to Lose" (Johnny Thunders)
"Something Else" (Eddie Cochran)
"Search and Destroy" (The Stooges)
"(I'm Not Your) Steppin' Stone" (Tommy Boyce/Bobby Hart)