Mike Watt to Publish Photographic Memoir: "Mike Watt: On and Off Bass"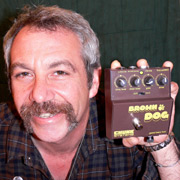 Legendary punk bassist Mike Watt (of Minutemen, fIREHOSE, The Stooges, Unknown Instructors) will be releasing a photographic memoir on May 1, 2012 entitled Mike Watt: On and Off Bass. Tour diaries are distilled to their essence, and are juxtaposed with Watt's photography. Watt's writing is insightful, funny, intimate and honest, as he explores topics like John Coltrane, drunk female fans, long hauls and overcoming performance fears. The diary excerpts cover the past 10 years of his career, including his first performance with Iggy Pop, and the creation of three punk operas with The Missingmen.
The book will be 8″ x 10″, 112 pages, and full color, published by Three Rooms Press.