Carnival Is Not Mardi Gras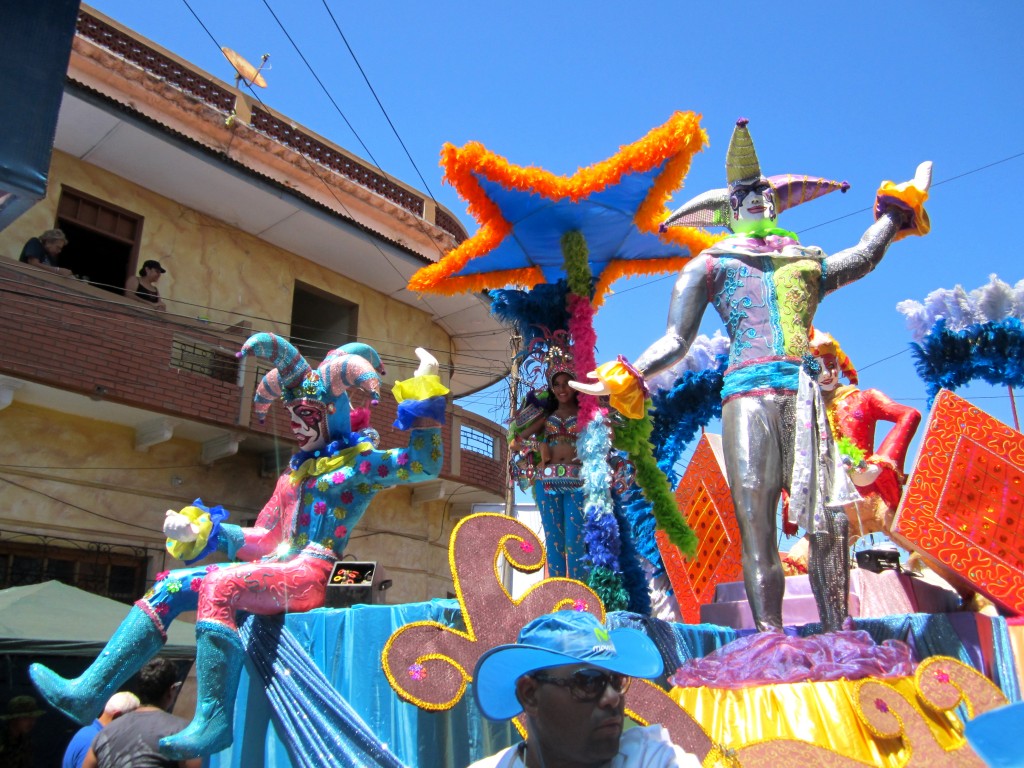 We landed from parachutes on Chitre, in the province of Herrera, three-and-a-half hours west of Panama City. Here we are, six Americans, three of us blonde and three of us tall, dressed brightly, ready for some sort of party in the streets. We're thinking Pamplona.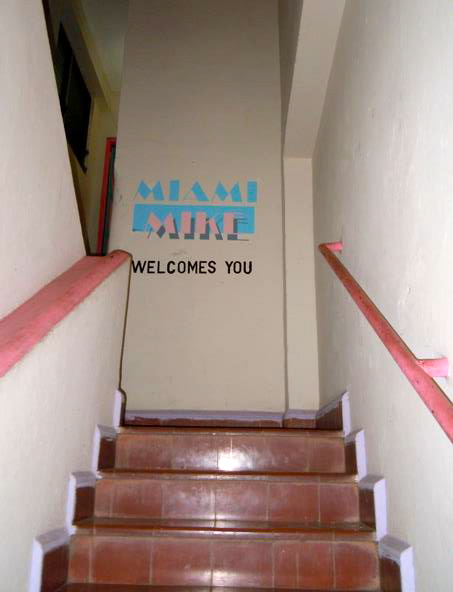 It is actually Carnival we came for, the four-day celebration prior to Lent that is celebrated all over Latin and South America. And it was actually a bus that brought us here: one with purple curtains and all of its safety instructions written in Korean. All of the bus stations in Panama, save for the shiny terminal in El Ciudad, look the same: all the color of a sand dune, places where you can buy sun-melted dulce de leche, Coca-Cola, and tough-on-the-teeth crackers shaped into little Catholic wreaths. Panama on the whole is charmingly homogenous: people are nice everywhere. Once you get out of the city, everybody is Panamanian. We are intruders and we insist on being here. A Chitrean man directs us to a street with taxis. We are thrilled and pale.
Ten thousand people live in the town of Chitre. The highest point in town is the open-air church: you can see it from every roof. For six people, we have booked a four-person room at Miami Mike's Backpacker Hostel. It is a ridiculous name for a hostel in a town that doesn't get many visitors except for this time of year. It is especially ridiculous because Miami Mike is not from Miami —  he "just liked the colors." The hostel has three rooms, or "gulags," as Miami Mike calls them: the Marilyn Monroe room, the Bob Marley room, and the Che Guevara room. We've booked the Che Guevara gulag (its giant mural of Che not pictured here).
There are Panamanians staying in the Marilyn room. There are five of them, professional Carnivalers who want nothing to do with us. We spend a lot of our time on the roof that first night, drinking beers and peering over. Miami Mike's got a good thing going with that roof, but downstairs, Miami Mike has fallen asleep on the couch. In the vacation spirit, I spill the last of my drink over the side of the building — Carnival is known for its firefighter hoses that spray an unimaginable volume of water onto its crowds, so I didn't think much of it. A man guarding his barbecue stand keeps watch on me from the ground until the night is over, ready to hurl it up at me if I try anything again. The mood of Carnival is lighthearted, but Chitreans are serious about keeping it that way. I am mistaken for somebody trying to cause trouble. I back away from the edge.
An hour later, we are down below waiting in the security lines at the edge of the barricade, where police check for knives and glass bottles. The four streets surrounding the church are closed off for the weekend, providing space for the celebrations. Security is surprisingly thorough. Once we're in, we buy as many 75-cent beers as we can. My friend visiting from New York finds himself in a dance-off with a group of dudes in neon traffic vests. It's all very sudden and friendly, and my friend takes a picture with them at the end. Giddy to not be working, we dance near a DJ, drink some more beer, and buy heaping mounds of yuca fries from a street vendor. When I count my pockets at the end of the night, I've spent a whopping seven dollars.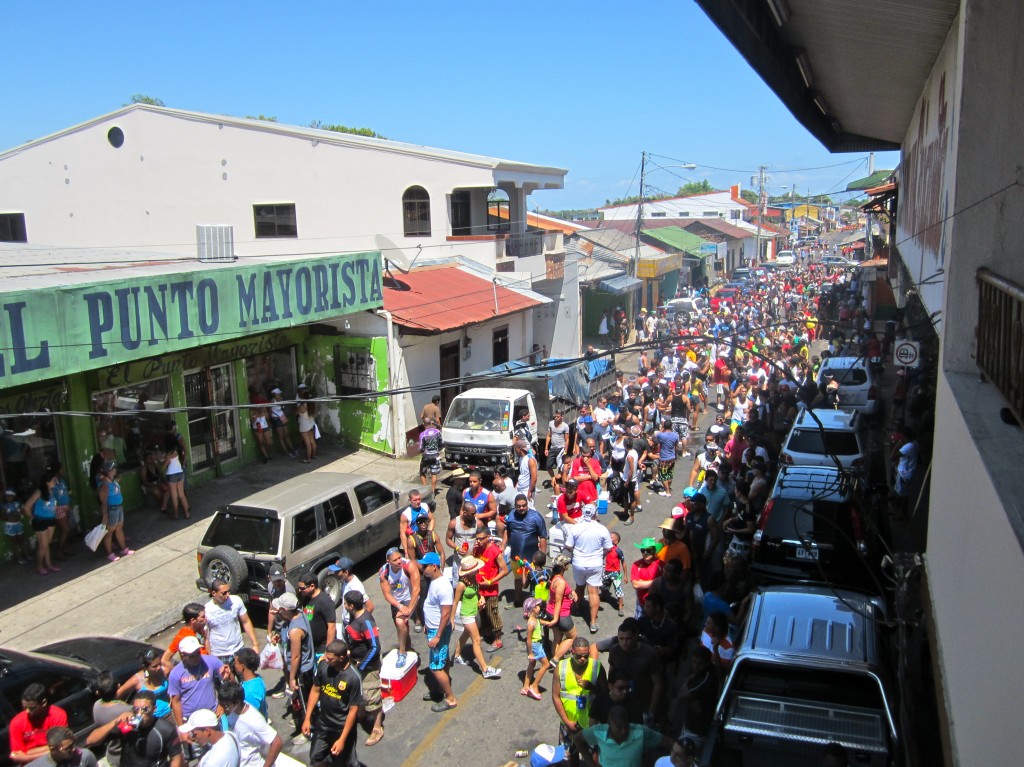 The next day, Saturday, is the big day for Carnival in Chitre. My friends and I are ready to go at it. So is everyone else: vendors are lined up selling everything from chicken to fanny packs to temporary Playboy tattoos in any size you need. We dress in neon mesh and bathing suits and eat ample breakfasts for 50 cents each.We're in the security line, which is significantly longer than it was last night, when I look around and realize the amount of fucking children there are. I don't say "children" to mean nauseating preteens who are here to party — I mean families with little kids. Imagine families in New Orleans during Mardi Gras — it's unimaginable. There'd be too much genitalia, too much rubbing. These poor kids, I think to myself. Into what have they been brought?!
I sympathize for these kids for about four more minutes until the next one I see aims and shoots a water gun straight at my chest, and won't let up until I beg. Please, little dude, I have to cry in Spanish. The kid high-fives his dad and looks for another target. His dad shrugs at me. I shrug back. The entire exchange feels intimate, like a family affair. I forgive wholeheartedly.
And that's when I start to realize that this whole thing is a family affair. Because family affairs can totally be held in the streets in the middle of the day: that's what a block party is. Carnival in Chitre was more like a big-ass, super-fun block party. All adults present were drunk, yeah, but on beer. Harmless as dads. The same friend of mine who was looped into the dance contest bought a bottle of Seco (Panama's national liquor, which tastes vaguely like Sake but costs six dollars a liter), and every Panamanian he tried to share it with denied him. "Are you crazy?" they all asked. "Ese mierda?" We shrugged. We were here to get down. Everybody else was here to — as they say here in Panama — "parquear." You know, like park your car, and chill.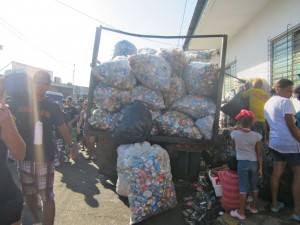 This is not to say we didn't go crazy. We did because that's what we wanted to do. But it was all in good fun, because the energy in Chitre is golden, and pure! Chitre wanted what was best for us. We ate sticky buns for breakfast and street meat for lunch and dinner and survived on 12 dollars a day.
My fondest memory of the weekend is getting into a duck-and-run water gun fight with two eight-year-old boys. We were all shooting from heavy-duty six-dollar pieces of plastic firearms, only my pump got stuck, and one of the boys shot fruit juice into my contact lens. It was over. That was about raunchy as our weekend got.
—
Christina Drill is from Fair Lawn, New Jersey and currently writes and teaches in Panama City, Panama. Follow her on Twitter! (@stidrill.)