Previously Unreleased Nirvana Recordings Forthcoming on "Nevermind" Deluxe Reissue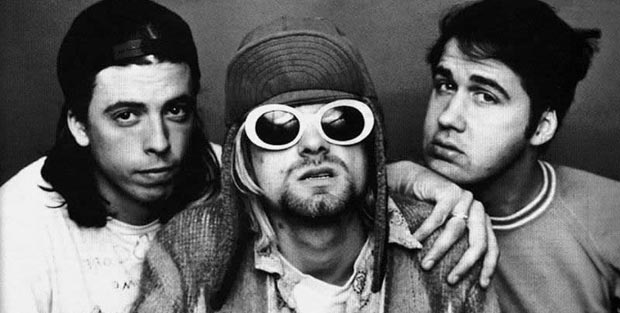 Believe it or not, the 20th anniversary of the release of Nirvana's Nevermind is quickly forthcoming, and to capitalize on — sorry, celebrate — the occasion, Universal is planning a deluxe reissue of the album.
As reported by Spin, the reissue will include four CDs and a DVD, featuring rarities, B-sides, and unreleased recordings. Also included will be BBC radio appearances and an unreleased concert in its entirety on DVD.
It should be noted, according to my own speculation, that it is highly likely that the "unreleased" material will be culled from the plethora of unauthorized bootlegs (such as the Outcesticide series) that have been available to diehard Nirvana fans since the early '90s. It will be interesting to see what they've got planned when the specific details are announced.
Universal is also planning to celebrate the anniversary with "various events and releases" throughout the year. The deluxe reissue of Nevermind hits stores on September 19th.