Gil Scott-Heron Dies at 62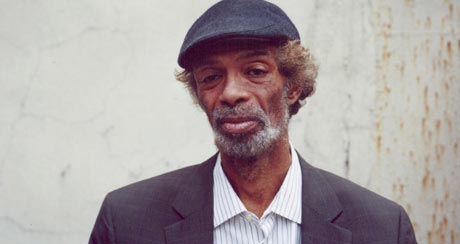 Poet and musician Gil Scott-Heron – the "Godfather of Hip-Hop" — died yesterday, May 27th, 2011 at the age of 62. Scott-Heron died of as-of-yet unknown causes in a New York City hospital.
The news was broken last night by Scott-Heron's UK publisher Jamie Byng, who released the following statement on Twitter: "Just heard the very sad news that my dear friend and one of the most inspiring people I've ever met, the great Gil Scott-Heron, died today."
Scott-Heron has influenced modern rappers such as Kanye West, Mos Def, and Nas (with whom he collaborated on a track last year), and has been celebrated by a variety of artists. Mos Def told New York Magazine: "He's one of my heroes, an incredible source of energy, power, and truth in the world."
Scott-Heron's most famous piece of work is his 1970 spoken-word piece The Revolution Will Not Be Televised. He returned to the spotlight in 2010, releasing I'm New Here on XL Recordings, his first new album in more than 15 years.