Verbicide Unsigned Spotlight: Ashelyn Summers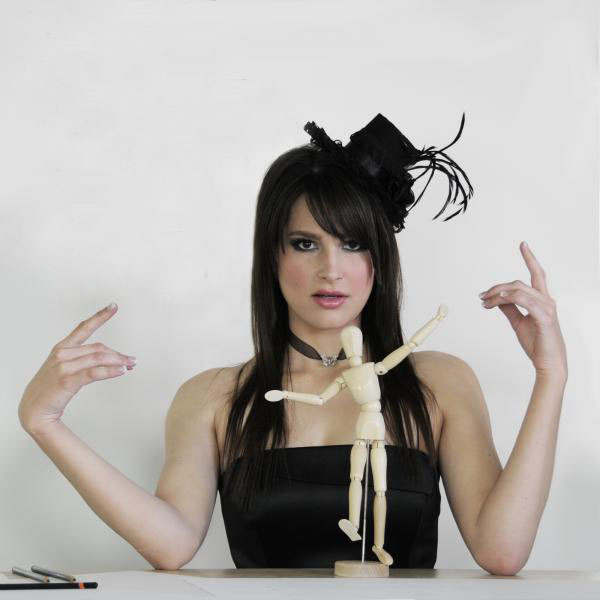 We are:
Ashelyn Summers (vocals)
Jennifer Takahashi (piano, keyboard)
Jervy Hou (piano, keyboard)
Hiro Goto (violin, viola)
Irina Chirkova (cello)
Chris Stone (bass)
Mick Taras (guitar)
Drew Allsbrook (bass guitar)
John Ferraro (drums)
Where are you based out of (location)?
Orange County, California
Your music sounds like?
Piano Pop meets String Quartet meets Modern Rock. Just push play.
How did you discover music as a creative outlet?
Ever since I can remember, music has been an integral part of my life. In the beginning, I didn't realize I could make a living doing what I love: singing and creating music. It wasn't until I was in college, drifting between majors and generally questioning my goals in life, that music came up as a possible career. My sister is the one to blame for this. She convinced me to take a chance; to do something with my life that I had only dreamed of beforehand. Music is my life, my soul, my being. I'm grateful every day that I get to indulge in my dream job :)
What's the best part of being an independent musician, and how do you get the message out about your music and connect to fans?
Being an independent artist is all about being able to create the music and image that you want to make. In the past, I tried the more traditional route. A major record label was even interested in signing me. But the problem with signing on that line is that you sign away your entire life… and everything that you are. I like to create music from the soul, from personal experience. I wish to grow as an artist and incorporate new techniques and styles as I learn them. When you are controlled by a label, you can only do the things they believe will be lucrative, which means you will be pigeonholed into a single genre, a single sound. I can't think of anything more stifling to creativity than that.
As for promotion… that can definitely be a difficult task. Labels still have an edge in terms of money and connections. However, I still believe that if you make a quality product, you can succeed in this industry. Really, the music IS the promotion. I make the music that I love and I share it. People find it. Sometimes they pass it on. I've never felt the need to play the numbers game. There are a million ways to boost your "friends, fans, and followers", but only one way to gain true ones.
What are you future musical projects and goals?
I'm currently working on my debut album, which will be officially released on May 21st, 2011. As part of this project, I have been pre-releasing each song as a single, one per month, on the first day of the month. This has been a very helpful, if occasionally harrowing, process, to actually invite constructive criticism from friends and fans and foes alike, but it is absolutely necessary to hone my craft.
I'm also hoping to incorporate some new styles in future albums… perhaps some jazz, blues, and soul for some, perhaps even some J-POP and K-POP for others. I'll never stop writing and experimenting; there is always room for improvement :)