Nintendo Wii 2 Coming Soon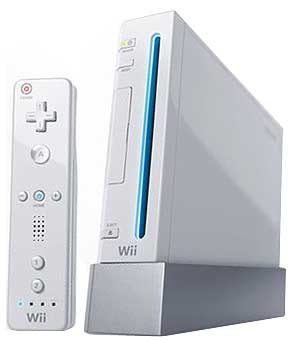 Though "Wii 2″ is an unofficial moniker given to the as-of-yet unnamed console, Nintendo could be releasing a successor to the highly popular Wii in 2011.
According to Mashable (via CNN), Nintendo will be cutting the Wii's price next month, and, according to Game Informer, Nintendo plans to unveil a new HD console at the E3 conference in Los Angeles in June or potentially sooner.
Little is known about the rumored console, but it's likely to be more powerful than the Xbox 360 or the PlayStation 3, according to Kotaku. A touchscreen controller has been rumored, and IGN reports that the new Nintendo controller "will feature dual analog sticks in addition to standard d-pad and trigger buttons.
"It'll mirror a Gamecube controller in general function but not in specific form."
The release of the Wii 2 would be the first new gaming console since the release of the original Wii and the Playstation 3 in November of 2006.