Dinosaur Jr. to Play Handful of Shows With Henry Rollins, Thurston Moore, Fucked Up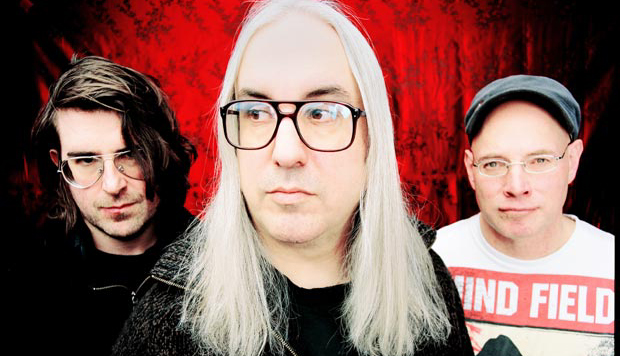 It's been a while since I saw a show announcement that made me say, "Oh, I am so there," but this is it.
Dinosaur Jr. will be doing a brief summer tour, hitting up the East Coast and London, and will be performing their 1988  album Bug in its entirety. They will be supported by Thurston Moore, Fucked Up, and Off!,  as well as Henry Rollins providing a spoken word performance and interviewing Dinosaur Jr. They will be joined by The Flaming Lips and Deerhoof in London.
For more information, visit the Dinosaur Jr. website.
Dinosaur Jr. on Tour
6/21 Northampton, MA @ Calvin Theatre  (with Thurston Moore, Henry Rollins spoken word)
6/22 Boston, MA @ The Paradise (with Off!, Henry Rollins interviewing)
6/23 New York, NY @ Terminal 5 (with Fucked Up, Off!, Henry Rollins interviewing)
6/24 Philadelphia, PA @ Electric Factory (with Off!, Henry Rollins interviewing)
6/25 Washington, DC @ 9:30 Club (with Off!, Henry Rollins interviewing)
7/01 London, England @ Alexandra Palace (with Flaming Lips and Deerhoof)