The Typescreen: 2011′s Best April Fool's Prank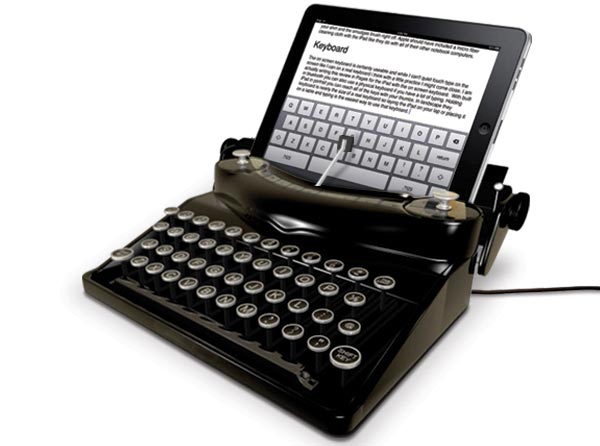 Oh, how I wanted this one to be real. The idea of a modern-day tablet computer/early 1900s Underwood typewriter mash-up is just too good to be true, I suppose.
The folks over at SpinningHat.com have put up for sale The Typescreen, which offers "the convenience of a touch screen interface with the ease of a traditional typewriting keyboard." It is offered for sale for £35.00. Seems convincing enough.
However, the spoilsports over at Gadget Review have announced that, "Sadly, it's an April Fools joke.  Tear." They add, however, "But maybe there is hope.  After all, Thinkgeek has produced and sold a few of their April Fools products after achieving stardom."
Wouldn't surprise me all. People would eat this up.