RABBITS – Lower Forms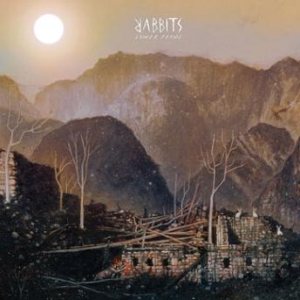 There was a lot of fuss made over the name of this band when they were signed. The big question was, why would Relapse sign a band with such a name? I guess to some people, who require all heavy bands have to some ominous or evil-sounding name, this was blasphemy. Of course, the type of people get ruffled over this sort of thing (which is quite trivial if you think about it) are usually not worth your time and don't understand the use of irony or humor. I mean, some day I'm going to start a vicious noise band and call it The Bluebird of Happiness. Just because…
Rabbits lay down seriously heavy racket. This is dirty, sludgy, noisy punk-influenced rock. Heavy chords crash down over primal drumbeats, while madmen scream over it. It's a little disconcerting at times, and makes for some uneasy listening, but for fans this kind of din it is totally essential listening. If you like the Melvins or the Jesus Lizard, or even sludgy heavy bands like Eyehategod or Buzzoven, you're going to love this.
It seems as if in these times of uncertainty, all manner of angry and disconcerting forms of music are coming back into vogue, which is fine. We live in some crazy times and I think that we need bands like this to provide the soundtrack.
So turn it up and obliterate your senses.
(Relapse Records, PO Box 2060, Upper Darby, PA 19082)
Other Stories