Verbicide Unsigned Spotlight: The Anti-Job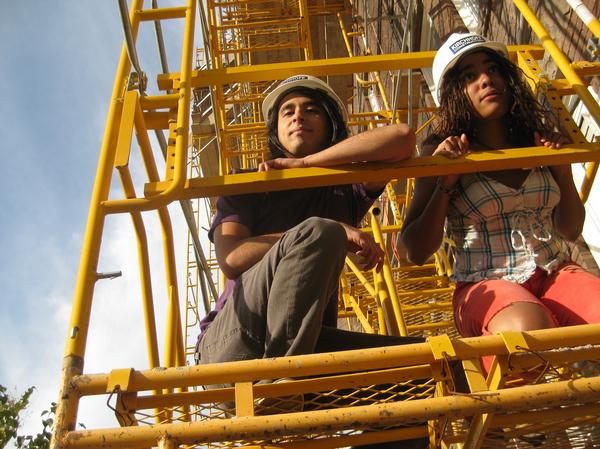 We are:
Amanda Jones – Vox, Acoustic and Electric Guitar
Martin Lopez-Iu – Acoustic & Electric Guitar, Keyboard
Katie Troy – Drums and Percussion
Where are you based out of (location)?
We've just relocated to Los Angeles, CA! Originally we were based out of New York City.
Your music sounds like?
Indie-avant-punk-psychedelic-rock.  Influences range from 13th Floor Elevators to the Pixies to The White Stripes
How did you discover music as a creative outlet?
We've all been playing music in some way, shape or form, since we were little. However a beautiful mixture of life's influences, parents, friends and fate led us to our chosen instruments…
What's the best part of being an independent musician, and how do you get the message out about your music and connect to fans?
The best part of being an independent musician is being able to have total control over our visions and free ourselves from any greed. we get the message out by playing shows, and blowing up the internet.
What are you future musical projects and goals?
We are currently recording our debut album, so far it remains untitled, however it's a concept album with nine songs. The songs on the album trend from mental instability to stability/ the stress one feels from living in the city to the serenity experience when going to the countryside.